Over the last few years, Amazon Prime Video's original show Inside Edge has been a topic of discussion every time its new season comes up with some liking it while some having an opposite opinion.
Starring the likes of Vivek Anand Oberoi, Richa Chadha, Angad Bedi, Siddhant Chaturvedi, Sanjay Suri and a host of others, Inside Edge is based around a cricket league tournament that focuses on what all happens behind the scenes of such glamorous matches.
But for those who started watching cricket in the mid-1990s, like me, the title 'Inside Edge' makes us recall something else.
In that era Star Sports and ESPN were the only major television channels showing world cricket. Harsha Bhogle had entered the cricket scenario in that decade. After he slowly started impressing the audience with his commentating skills, ESPN started a sports show called Inside Edge where Bhogle was the host.
Inside Edge was a weekly cricket bulletin show where Bhogle looked back at the significant events that took place in the cricketing world in the week before. Along with international stuff, the show also gave a good footage to India's domestic cricket. Bhogle also used to interview important cricket personalities from India and abroad.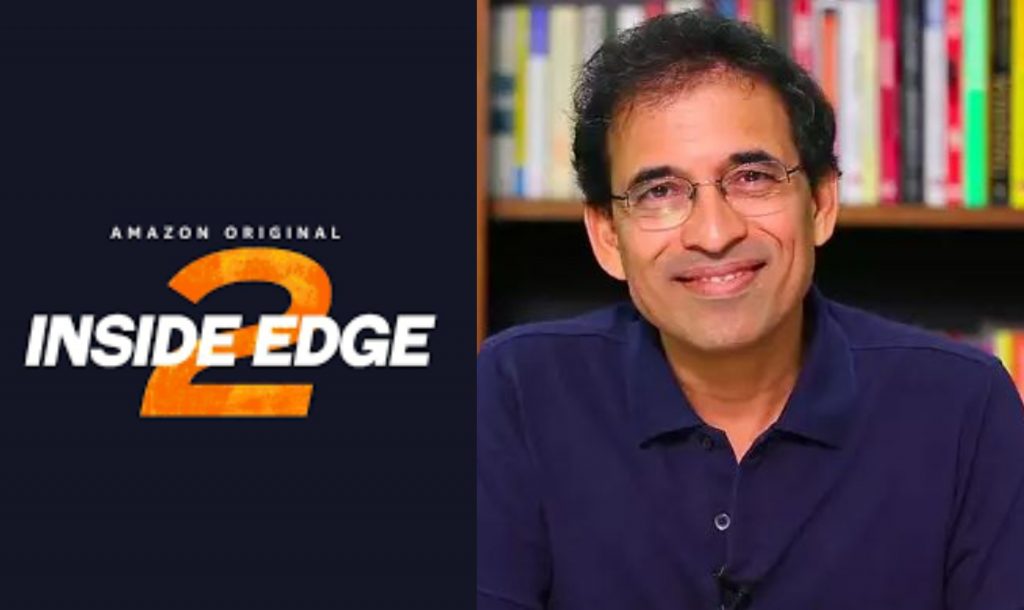 As I became a huge cricket fan following the 1996 World Cup, I used to follow the game everywhere – newspapers, magazines like Sportstar and, of course, Bhogle's Inside Edge show. Despite being aware of the cricket happenings of the past week, I still used to make it a point to tune in each week and would watch intently.
Needless to say, I became a great admirer of Bhogle, his commentary and, most importantly, his passion for this game. I remember being taken aback after knowing that the man hasn't even played domestic cricket.
Mind you, I am not saying this to demean him. In fact, this increased my admiration for him. To see someone who hasn't played beyond the university level become an international commentator is an incredible achievement.
Also read: Who are Duckworth and Lewis and why ICC adopted their method?
For those not in the know, Bhogle started his career as commentator at the ripe age of just 19 with All India Radio in his hometown, Hyderabad. One of his biggest achievements, which I came to know just now while Googling, is that he became the first Indian commentator to be invited by the Australian Broadcasting Corporation during India's tour to Australia before the 1992 World Cup.
Coming back to Inside Edge, it is highly surprising that there isn't a single video footage of the show anywhere on the internet, leave alone an entire episode. In fact, I am also unable to find even a written mention about it after searching on Google.
Maybe Mr Bhogle can help us with that if he reads this article…
Also read on this blog:
Only time Tendulkar was NOT selected in team India, neither injured nor rested
He was selected for 1983 WC, but had to wait till '99 to play for India
England's Mark Waugh also batted well & bowled off-spin. Here's more…