Filmmaker Sumitra Bhave passed away last month on April 12, just over a month before her first solo and last film Dithee released on Sony LIV. She and fellow filmmaker Sunil Sukthankar have been instrumental in making films that touch you purely through visuals and unspoken words over the decades.
Their 2017 offering Kaasav provided a feeling of healing, apart from being a brilliant cinematic experience. Bhave has provided a healing touch at a much larger level in Dithee through a completely different story, characters and milieu.
Based on the short story Aata Aamod Sunasi Aale by DB Mokashi, Dithee is based in a village occupied by a large number of warkaris; those who worship Vitthal-Rakhumai and take a pilgrimage every year. Ramji (Kishore Kadam) is devastated with the death of his young son after he drowns in the river. Worse, he is also shattered to see his daughter-in-law (Anjali Patil) giving birth to a girl at the same time. Ramji has lost all interest in life.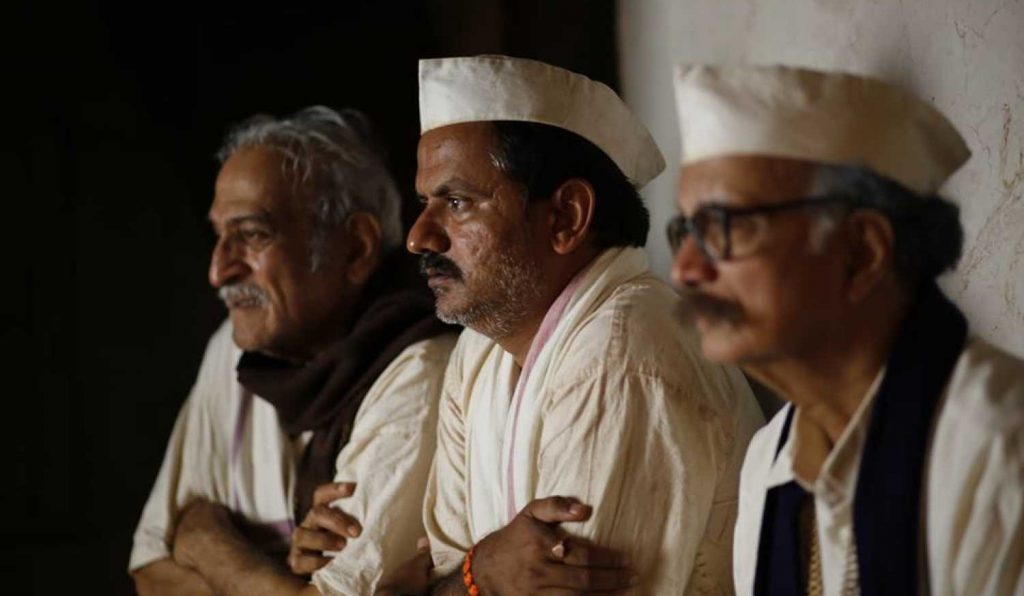 Meanwhile, the cow in the house of Parubai (Amruta Subhash) and her husband (Shashank Shende) is having grave problems in pregnancy. They are unable to see the pain and suffering of the animal. Parubai thinks of taking Ramji's help as he is an expert in this field. However, she is hesitant as Ramji himself is going through a terrible time with his loss.
Three other people [Dilip Prabhavalkar, Mohan Agashe and Girish Kulkarni] from Ramji's warkari group are severely concerned for his condition and are ready to take efforts to make him feel better.
Dithee transforms you into a different world of the grieving Ramji and the worried Parubai. Despite the constant rains being symbolical to the inner gloomy state of the characters, you can't help but appreciate the visual treat the film provides. Dhananjay Kulkarni, the cinematographer, has made fine use of the village Aalandi and other rural locations.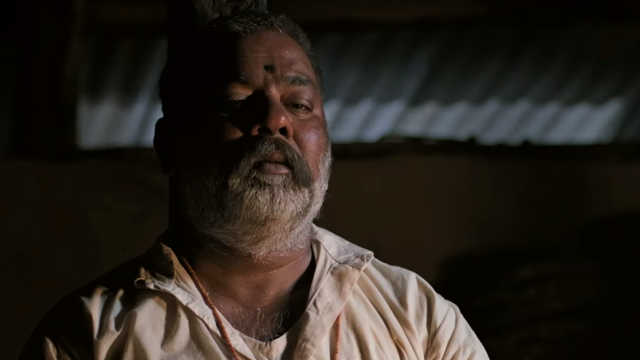 Dithee might appear like a slow-burner in the first half but that was necessary to establish the characters and their gloomy world. And once that happens and the film reaches the last 30-40 minutes, it brings out a number of moving as well as nail-biting moments as the cow is about to deliver the calf.
Kadam's performance is the key here, especially in the ending moments. His emotional determination to get the cow deliver while going through a personal turmoil easily makes this as one of his best performances.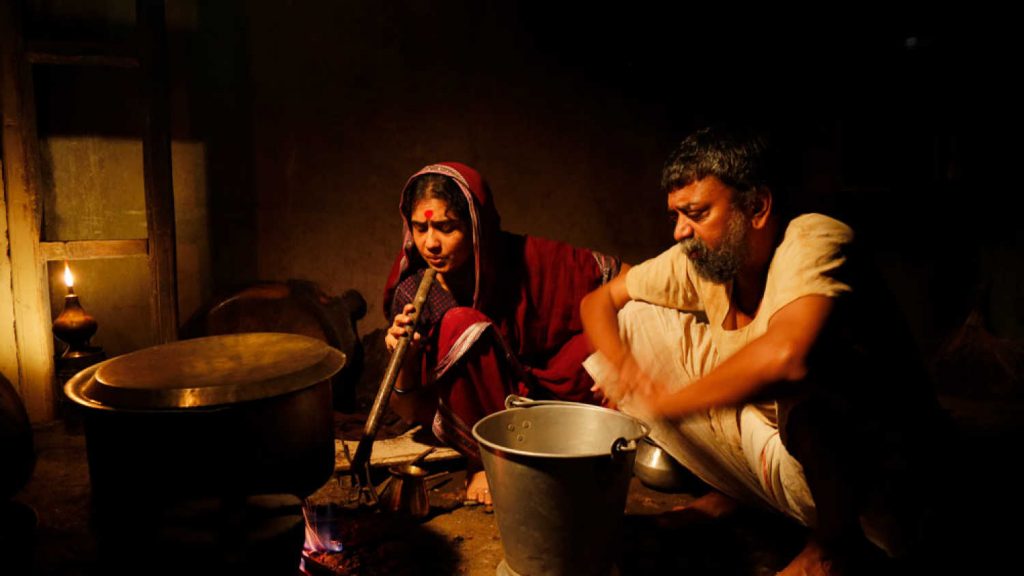 As is the case with Bhave's past films, the entire cast has risen to the occasion. Amruta shines as a concerned yet strong woman while Shende gives her able support. The trio of Prabhavalkar, Agashe and Kulkarni put their right foot forward. Patil also contributes well as the mother of a new-born going through a tumultuous phase.
Due to the subject, it is a no-brainer that Dithee has quite a few devotional numbers aimed at Lord Vitthal. The one at the end not only takes the cake but also heals and uplifts you.
Dithee is currently streaming on Sony LIV
Rating: 4 out of 5
Director: Sumitra Bhave
Producers: Dr Mohan Agashe and Sumitra Bhave Films
Writers: DB Mokashi (short story) and Sumitra Bhave
Cast: Kishore Kadam, Amruta Subhash, Shashank Shende, Dilip Prabhavalkar, Mohan Agashe, Girish Kulkarni, Anjali Patil
Music: Parth Umrani and Saket Kanetkar
Also read:
The Disciple (Marathi movie) Review