Lives of sex workers or prostitutes, as they are called, offer a lot of scope for storytelling in cinema. That's precisely the reason why characters of sex workers are explored in films across languages and genres.
Director Shibu Sable's short film Saturday Nights is also based inside the chamber of a prostitute. However, it's not just any other story based on one.
The film tells the story of Vishwas (Sable himself), a middle-class and middle-aged widower staying in a humble colony in Mumbai. People from his locality gossip about him visiting a prostitute's den every Saturday night.
They are right. Vishwas does spend his Saturday nights in the apartment of the call-girl Tara (Pradnya Manwatkar). But there is a twist here. Vishwas isn't like any of her customers.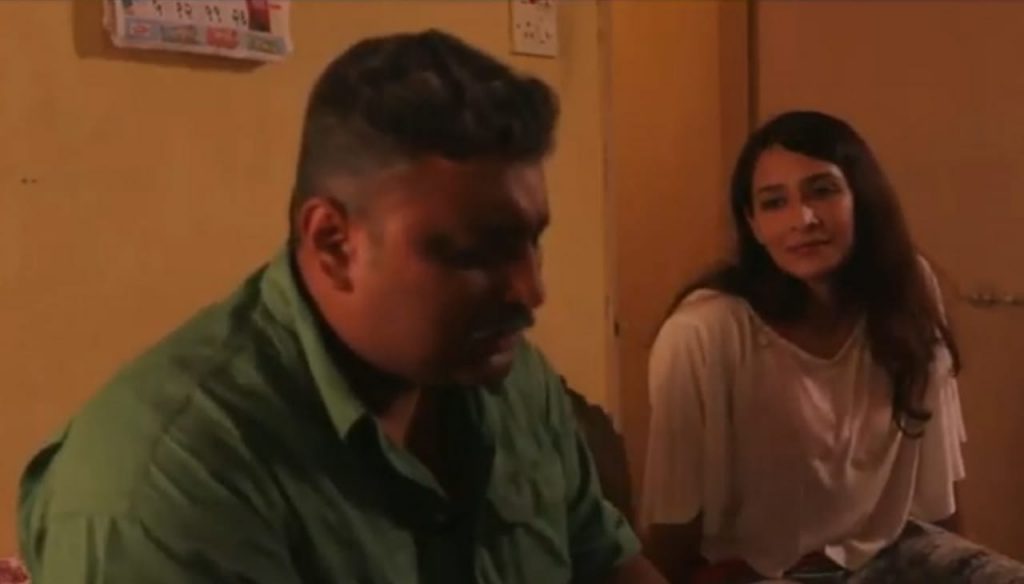 During the starting portions of Saturday Nights, you wonder where this 14-minute film will lead to as the two protagonists start chatting. But soon enough the twist in Vishwas's tale wins you over.
Through his character, the film makes a deep and powerful statement on loneliness. The city of Mumbai, or any other metro in India, is overcrowded with people. Yet a lot of people don't have a single person in their life to whom they can pour their heart out, especially without getting judged.
The moment when Tara asks Vishwas the reason for visiting her and he replies with, "Halka hone," is the moment of the film. Similarly, the film says a lot without saying much. Having said this, they should have delved a little deeper into the back story of Vishwas, like they have done for Tara. This would have helped the audience in feeling more for him.
Both Sable and Manwatkar perfectly get into the skin of their respective characters. Sable has been and filmmaker and writer and this time he has ventured into acting. Manwatkar has a proven track record in theatre.
Overall, Saturday Nights is a moving take on loneliness in an overcrowded city.
Director: Shibu Sable
Writers: Jaidev Hammady and Shibu Sable
Cast: Shibu Sable and Pradnya Manwatkar
Rating: 4 out of 5
By: Keyur Seta
Watch the short film:
Additional reading: