The trailer of Karan Johar's Rocky Aur Rani Ki Prem Kahaani, which released on July 28, gave an idea that the film is a romantic comedy with a lot of impetus given to humour.
It showed how Rocky (Ranveer Singh) and Rani (Alia Bhatt) meet under unusual circumstances and slowly fall in love. But as their respective families are poles apart, their marriage appears difficult. Hence, they come up with a unique idea – Rocky will live with Rani's family for three months and Rani with Rocky's. The promo showed glimpses of the hilarious events born out of the unusual idea brought about by the couple.
However, the real story of Rocky Aur Rani Kii Prem Kahaani starts post-interval. It is in this period that we get to know that the film shows the mirror to the society by portraying various evils like patriarchy, toxic masculinity, fat-shaming, ageism when it comes to love among senior citizens (through Dharmendra and Shabana Azmi's character), subjugation of women in the name of 'family honour' and 'tradition', etc.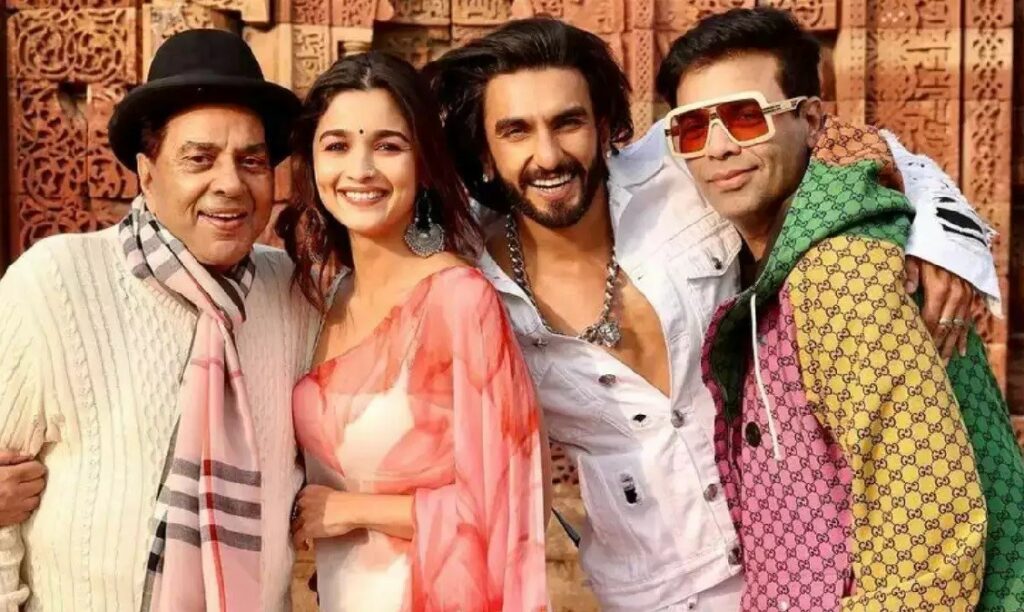 Without giving away much about the plot, what stands out the most in this part is the sub-plot of the character Chandon Chatterjee, played brilliantly by Tota Roy Chowdhury, who is made to feel ashamed for being a kathak dancer despite being a man. The whole 'Dola Re Dola' dance sequence is not only the highlight of the film but also musically revolutionary.
The track about Kshitee Jog's character and her musical dreams also plays a major role in taking the film over the winning line. Special mention should be given to the small 'Aaj Phir Jeene Ki Tamanna Hai' sequence. Similarly, Rocky Aur Rani Kii Prem Kahaani is filled with a number of such progressive moments. Yes, a few dialogues are preachy but when the film falls into the mainstream zone and it smartly weaves a number of social messages seamlessly in a love story, I don't find any room for complain.
The film also made me think that Karan Johar has taken a big risk with the subject matter of Rocky Aur Rani Kii Prem Kahaani. He is one of the most prolific filmmakers in Bollywood and runs one of the biggest production houses. Hence, he has all the resources like access to big stars and a huge budget. He could have easily made a more commercially safe film and earned a huge number at the box office.
It is obvious that Rocky Aur Rani Kii Prem Kahaani caters towards the urban crowd because of the social evils it portrays. This is also seen from the fact that it is earning a bigger amount from the urban centres. If Karan had opted for a more commercially viable film aimed at the masses, he could have made more profit. Yet, he decided to go ahead with a gently hard-hitting film aimed more towards the urban crowd, even if it meant not putting the box office on fire.
And let's face it, there are plenty of Indians who would not only disagree with the progressive stand of the film but would also laugh at them. Apart from taking the financial risk, he didn't care about this breed of people as well.
Hence, I feel he deserves to be appreciated.
Also read: Kennedy review: Anurag Kashyap's political cum crime drama is impressive