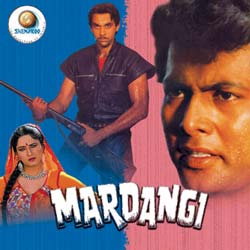 In a country like India, wrong notions are spread easily through generations. People blindly believe and accept whatever their elders believed in, without realizing the changing times. This also includes the educated lot, including myself (at one point of time).
Patriarchy is so deep-rooted in Indian society that it appeared fine or normal to me all these years. It is only since a decade or so that I realized its toxic nature. One such characteristic of patriarchy that is considered normal even in today is the usage of the word 'Mardaangi,' which translates to masculinity or manliness, and its context.
The real meaning of the word might not be dangerous. But in India, the word is generally used to describe qualities like:
Strength (physical and mental)
Bravery
Courage
Hence, using the word 'mardaangi' in the context of having the aforementioned qualities is very problematic. Why? Because it affirms the belief that only men possess such qualities.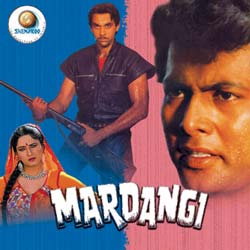 Ask yourself, don't you know a single woman or girl in your life who regularly displays qualities like strength, bravery and courage? I am sure you can put down a list.
That's not all though. For some reason, the practice of drinking liquor is also considered a by-product of mardaangi. Just recently I came across a person who indirectly expressed his bravery of discussing about hard drinks with a man in the presence of few women. Little did he know that I know quite a few women from the group who drink.
I have seen people blame our films and television serials for this. In the popular serial Taarak Mehta Ka Ooltah Chashmah, women are never even seen having soda. Only the men residing in the Gokuldham Society gather around at night to have soda.
But cinema or any piece of art is a reflection of the society. Such beliefs about mardaangi are accepted even in 2018 and that is exactly why I am forced to write this. And if you think only older people belonging to previous generations hold such beliefs, you are grossly mistaken.
Holding such beliefs is detrimental towards men as well because it is assumed that they can never afford to appear weak in any way. And if by any chance a man is seen weeping, he is not considered mard enough. Dialogues like 'Mard ko dard nahin hota' being uttered even today make it worse.
So, next time you hear the word 'mardaangi' used in this context, give it some thought before accepting it normally.
By: Keyur Seta
By: Keyur Seta
Traditionalists keep asserting that marriage is a 'sacred bond' and a huge decision so it shouldn't be taken lightly. Although there is no denying this, ironically most of these traditionalists around me not only take marriage lightly but also make it a cruel joke with regards to the marriage of a girl by promoting different versions of patriarchy.
Right from selecting a groom till the last stages of her life, a woman is forced to bear a lot of evils in the name of 'tradition', 'culture' and 'religious beliefs'. People might argue that such things don't happen in the 21st century but that is far from the truth. I have been regularly witnessing such weird practices even in 2014 and that too in Mumbai, which is known as the most modern city of India.
I would like to explain myself using the following points:
Age Factor: Age should be taken into consideration while planning your academic life and career because one needs to enter into a profession at the right time in order to stop depending on your parents. But to force someone to marry just because of age is senseless and that too when she is just 22 or 23. It is absolutely fine if the girl is ready for it but if she wishes to build a career before tying the knot, it is against human rights to not allow her to do so. After all, marriage is not about age; it is about finding the right person.

Beauty Contest: A couple is said to be happily married if there is love and proper understanding between them. For this, it is necessary for the girl and the boy to spend time with each other in order to understand each other's nature and psyche. But the first criterion a boy's family's considers is beauty by looking at the girl's photograph. If she is good looking or 'fair', only then they select her to meet their son. Such a practice reinforces the terrible belief that looking good, beautiful or 'fair' is the most important thing for a girl. No wonder these appalling fairness creams and their advertisements are so hit in India!
Only Money Matters: I regularly witness or hear stories of parents pestering a girl to get married to a complete stranger just because he is rich. I have heard first-hand accounts of how parents start having a grudge against their daughter if she turns down the marriage proposal of a wealthy stranger due to logical reasons like thoughts not matching, not being understanding, not willing to give freedom, etc. Parents' worry for their girl's future is completely understandable, but forcing her to marry someone just because of his bank balance is more than silly. This will surely take care of her financial needs but not getting a loving, understand and caring husband will make her feel practically poor.
Divisive Politics: We are told that marriages are made in heaven (whatever that means). But we are made to search our soul mate not just in our own religion but also our so-called caste and language. Now how can you assume that God or nature has selected someone for us from our own religion, caste and language? Do you really think God or nature believes in such man-made divisions?  So a girl opting for love marriage outside the so-called caste is grudged; if it is outside their religion, she is labeled disgraceful, even in 2014. Many a times, children agree to search in their own caste or community just to respect their parents' sentiments. But how logical is respecting your parents' sentiments when it helps in spreading something as evil as casteism? This respect has played a large role in spreading casteist feelings. Just look at the matrimonial column in newspapers. The same people who accuse politicians of playing caste politics are more than willing to do the same in matrimonial ads. At the end of the day, happiness of your child should always be above your divisive demand.

Invisible Dowry: Dowry has been banned in India long ago but that is only on paper. Even today in a lot of cases the girl's family is compelled to give a lot of items as shagun disguised as dowry and also bear the cost of the entire wedding. This gives a feeling that the boy is doing some ehsaan (favor) on the girl by marrying her. Isn't he also in need of a wife as much as she is in need of a husband? One should not forget that it is she who is leaving her family to live with someone else's family till the end of her life.
Husband Worship: Even today a wife is forced to consider her husband as bhagwan or God. This is justified by the ridiculous and horrible statement – Patni ki jagah pati ke charanon mein hoti hai. This is not only weird but also hilarious. Just imagine – a boy enters the world just like others. He lives like any other human being as he has the same capabilities that fellow humans have. So how is it that after marriage he suddenly becomes God? A lot of times, this 'God' is not even able to make a cup of tea for himself. Although this sounds funny, it is not because it promotes high level patriarchy.
Double Standards: An invisible version of patriarchy is promoted through Karva Chauth. No, I am not against the festival. I am just against the message it gives: the festival is celebrated to pray for husband's long life. Why is it that only the husband deserves to live long? Why can't the husband fast for his wife too so that there is equality?
Curse in Blessing: People consider the blessing 'Sada Suhagan Raho' (may you be a married woman throughout your life) as the most auspicious for a woman but if you think deep, you will realize it is not. In fact, it is a curse in disguise since it is indirectly hoping that the woman dies before her husband. It endorses the ghastly theory that women are just not capable of living life without a husband so it is better they die before him. How can this insult be tolerated in an era when single women and single mothers are leading a professional life just like their male counterparts? Why can't it be left to God or nature to decide someone's lifespan?
Until and unless something revolutionary is done about the above-mentioned points, it will be hypocritical to label marriage as something sacred. Instead of the girl's parents convincing her to adjust according to these so-called traditions, it is high time the boy's parents encourage him against such creative patriarchy.