In a country like India, wrong notions are spread easily through generations. People blindly believe and accept whatever their elders believed in, without realizing the changing times. This also includes the educated lot, including myself (at one point of time).
Patriarchy is so deep-rooted in Indian society that it appeared fine or normal to me all these years. It is only since a decade or so that I realized its toxic nature. One such characteristic of patriarchy that is considered normal even in today is the usage of the word 'Mardaangi,' which translates to masculinity or manliness, and its context.
The real meaning of the word might not be dangerous. But in India, the word is generally used to describe qualities like:
Strength (physical and mental)
Bravery
Courage
Hence, using the word 'mardaangi' in the context of having the aforementioned qualities is very problematic. Why? Because it affirms the belief that only men possess such qualities.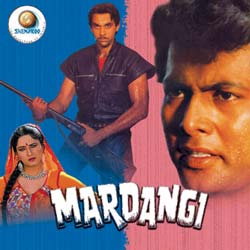 Ask yourself, don't you know a single woman or girl in your life who regularly displays qualities like strength, bravery and courage? I am sure you can put down a list.
That's not all though. For some reason, the practice of drinking liquor is also considered a by-product of mardaangi. Just recently I came across a person who indirectly expressed his bravery of discussing about hard drinks with a man in the presence of few women. Little did he know that I know quite a few women from the group who drink.
I have seen people blame our films and television serials for this. In the popular serial Taarak Mehta Ka Ooltah Chashmah, women are never even seen having soda. Only the men residing in the Gokuldham Society gather around at night to have soda.
But cinema or any piece of art is a reflection of the society. Such beliefs about mardaangi are accepted even in 2018 and that is exactly why I am forced to write this. And if you think only older people belonging to previous generations hold such beliefs, you are grossly mistaken.
Holding such beliefs is detrimental towards men as well because it is assumed that they can never afford to appear weak in any way. And if by any chance a man is seen weeping, he is not considered mard enough. Dialogues like 'Mard ko dard nahin hota' being uttered even today make it worse.
So, next time you hear the word 'mardaangi' used in this context, give it some thought before accepting it normally.
By: Keyur Seta