Perhaps Nayan Mongia might not feature in the list of best Indian wicketkeeper-batsmen when we have the likes of Budhi Kunderan, Syed Kirmani, Farokh Engineer, Mahendra Singh Dhoni etc. But for those who grew up watching cricket in the mid-1990s, Mongia's name was synonymous with the word 'wicketkeeper'.
The cricketer from Baroda played continuously for team India in both test matches and one-day internationals in this period and proved to be good enough. It was impossible to miss his presence whenever India was bowling. His constant chatter with the bowlers and his trademark expression 'Aai ga!' ensured he was always in the game.
Indians have just witnessed the entire career of the legend MS Dhoni. Hence, in front of him, Nayan Mongia, the batsman, won't appear much impressive. But the chirpy cricketer did have one major achievement with the bat.
Unfortunately, his biggest feat as a batsman is something cricket fans seem to have forgotten. In all these years, I don't remember that innings being discussed online and offline by anyone.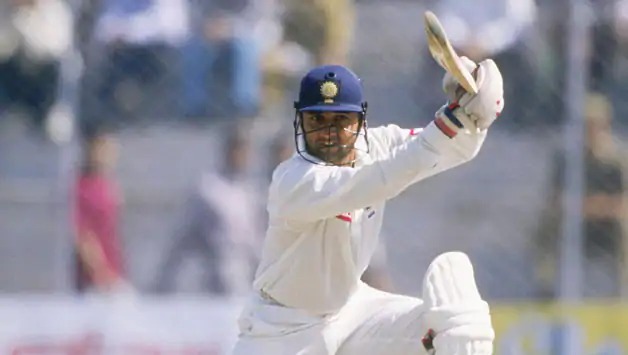 It came in the only test between India and Australia in Delhi in October 1996. This test was the start of the Border-Gavaskar Trophy. Apart from Mongia's innings, another reason why this match is special for me is because this was the first time I properly followed a test match ever.
It was a good test for India as they easily defeated Australia by seven wickets. Mongia was India's test opener in those days. He was considered competent but I don't think anybody could have expected him to score as many as 152 runs.
Mongia showed his patience as he batted for 366 balls and 497 minutes. He applied himself and got his eye in. He showed respect to good deliveries and in between took risks by playing few lofted shots. It was a high quality innings which played a major role in India winning the match.
Also read: Only time Tendulkar was NOT selected in team India, neither injured nor rested
Shane Warne was out injured during that Australia tour of India [which continued with the Titan Cup after this match]. But the Aussie line-up still had the likes of Glenn McGrath and Paul Reiffel; the latter was moving the ball at will. Hence, it wasn't an easy bowling attack by any means.
As hardly anyone remembers this innings, it is obvious that the relevance of this knock is also unknown. Mongia got his name included in India's batting records. At that time, he was just the fourth Indian wicketkeeper to score a test hundred after Budhi Kunderan, Farokh Engineer and Syed Kirmani.
Read the list of centuries by wicketkeepers HERE
And Mongia's score of 152 was just the second highest by an Indian wicketkeeper after Kunderan's 192 versus England in 1964. Likewise, he also became just the second Indian wicketkeeper to reach the score of 150 in tests.
Maybe because this knock hasn't been as popular as it should be, there is no video on YouTube with the complete highlights of Mongia's innings.
Additional reading:
When Australia played against Australia in this World Series
Dhoni could have scored more 100s but…
Yuvraj Singh's 3 heroic TEST innings that have been forgotten: See videos