May 19 marks the Death Anniversary of the great Marathi playwright and author, Vijay Tendulkar. Since last few years, a group of theatre lovers have been paying tribute to the celebrated artist on this day through a theatre festival that provides a glimpse into his work. The same will be the case this year too on May 19, which will mark his 8th Death Anniversary.
As the festival is named, 'Te Diwas' it tries to bring back memories or provide nostalgia of Tendulkar's era of glory. As it is not possible to showcase his vast body of work in a single evening, the festival will showcase important scenes of his memorable plays like Sakharam Binder, Gidhade and others. But his one-act monologue, Olakh will be presented in its entirety. The participants include some well-known names from Marathi TV and film fraternity.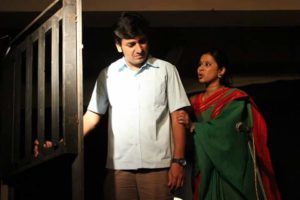 Here is the complete schedule of the festival:-
Sakharam Binder (3 scenes)
Cast: Ajay Mayekar (Dir. Kahe Diya pardes zee Marathi), Dipti Ketkar and Ashwini Kasar (Kamala Colors Marathi)
Katha Vachan
Cast: Nandita Dhuri (Mati Majhe Saubhagyavati and Elizabeth Ekadashi)
Director: Ashitosh Datar
Gidhade (monologue)
Cast: Shreya Budge (Chala Hava Yeu Dya)
Director: Aniket Sane
Pahije Jatiche (3 scenes)
Cast: Ajay Kamble and Omkar Raut
Director: Abhijit Khade (Executive Producer at Colors Marathi)
Olakh (one act play)
Cast: Sachin Deshpande (Honar Sun Mee Hya Gharchi)
Zala Anant Hanumant
Cast: Shilpa Sane and Ankit Mhatre
Date: May 19, 2016
Venue: Bhavans Chwopatty
Time: 7 pm
Entry FREE for all!