Being a cricket crazy country, India is filled with youngsters wanting to play for the national team. It is a dream that comes true for a very minute percentage of people, considering our huge population. Connor Williams from Baroda was once among those tiny percentages whose dream of playing test cricket for India came true.
However, he has 0 tests against his name despite playing one test match for India.
The backstory to Williams' debut lies in the controversy in the second test at Port Elizabeth during India's 2001-02 tour to South Africa. Four Indian players – Virendra Sehwag, Harbhajan Singh, Shiv Sunder Das and Deep Dasgupta – were booked by match referee Mike Denness for 'excessive appealing.' They faced a ban for one test match.
Captain Sourav Ganguly was banned for one test match and two one-day internationals for allegedly not being able to control the behavior of his team members. More shockingly, Sachin Tendulkar was banned for one test match for alleged ball tampering.
This not only infuriated the cricket fans back home but also the BCCI (Board of Control for Cricket in India). Under the leadership of Jagmohan Dalmiya, the BCCI demanded that Denness shouldn't continue as the match referee in the next test at Centurion.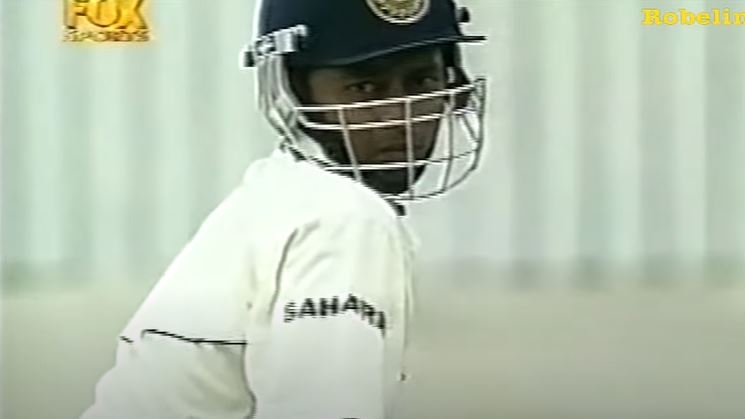 Cricket South Africa (CSA) sided with the BCCI and ensured Denness doesn't even get to enter the stadium. What was worse for the controversial referee was that he couldn't explain his stand at a press conference.
It was during this press conference that former Indian cricketer and commentator Ravi Shastri came up with his famous remark – "If Mike Denness cannot answer questions, why is he here? We know what he looks like." [Read all about the controversy HERE]
It was in the 3rd test match of the series that Connor Williams made his test debut as an opener. He got the chance because Sehwag had to be dropped after facing one match ban. The debutant scored only 5 in the first innings but showed his class in the second with a gutsy 42, which contained some handsome boundaries.
However, in the entire controversy, the ICC (International Cricket Council), sided with Denness and deemed the third test at Centurion as unofficial. The three test series got shortened to only two tests. South Africa won the series as they had won the first one and the second one, where the controversy erupted, turned into a draw.
Unfortunately, Williams could never play another test for India. He was selected in the next test series against England at home in 2002, but wasn't selected in the playing eleven.
Also read: One of Wasim Akram's biggest achievements is forgotten
Williams is a part of strange turn of events where he played a test match for India and scored runs. But the match doesn't exist in any record books [India lost that match by an innings and 73 runs] and hence, his international career stands at nil.
He could have become India's 240th test player. But it was Sanjay Bangar who grabbed that number in the series against England where he made his debut.
Also read:
He was selected for 1983 WC, but had to wait till '99 to play for India
After just 1 run in first 6 innings, Marvan Atapattu made a historic comeback