Former Sri Lankan cricketer Marvan Atapattu is one of the best batsmen to have played for the island nation in Asia. He played 90 test matches and scored 5502 runs with 16 hundreds and 17 fifties and a highest score of 249. He had a good batting average of 39.02.
But the start of Atapattu's test career was nightmarish to say the least. He made his debut in Sri Lanka's only test against India as a 20-year-old youngster. SL lost the match by an innings and 8 runs. Worse, Atapattu scored 0 in both innings.
The selectors dropped him from the team. He returned to first-class cricket and after almost two years, he was selected again for Sri Lanka. However, it was almost the same story. He scored 0 in the first innings and just 1 in the second.
Atapattu once again returned to domestic cricket and scored plenty of runs. This was enough to impress the selectors again. So, he was back in the team. And, would you believe, he scored 0 in both innings again!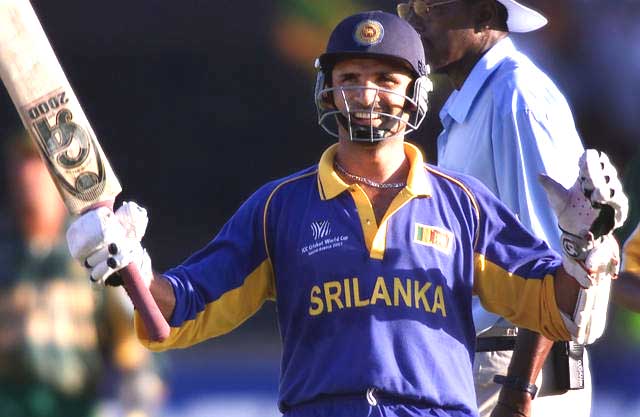 At that time, his career stats were 1 run and 5 ducks in his first 6 innings with a batting average of just 0.16! For any top-order batsman even an average of 16 is considered horrible as it suits more to number 9 or 10 batsman. And here was a professional batsman with such an average.
It is believed that the single run that Atapattu scored in the first 6 innings was wrongly attributed to him by the umpire since it should have been a leg-bye.
One could only imagine what would have been going through Atapattu's mind then. He would have asked himself again and again as to why he goes so disastrously wrong at the international level after being so consistent at the domestic level.
However, the selectors seem to have a lot of faith in him as he was again selected in the Sri Lankan team two years later in 1997 against New Zealand in Dunedin. His scores in both innings were 25 and 22. These numbers might not sound much but going by Atapattu's horrendous run before this match, he would have been relieved.
But his biggest relief came in the same year in November when he scored his first century in test cricket. It was against India in Mohali where he scored 108 with 14 fours as an opener. From here on, there was no looking back for Atapattu.
Along with tests, he also went onto become a prolific ODI player for Sri Lanka. In 268 matches he scored 8529 runs at an average of 37.57 with 11 hundreds and 59 fifties.
But Atapattu also holds a unique record which is worth knowing. He scored 6 test double hundreds. In the list of most double hundreds, he is just third in the list after the legend Sir Don Bradman (12 double hundreds) and Wally Hammond and Brian Lara (7 each).
Also read: Who are Duckworth and Lewis and why ICC adopted their method?
From a career average of just 0.16 to getting included in a world record list featuring the great Bradman, Atapattu's journey has been extraordinary to say the least.
He is a shining inspiration for many of us who start doubting ourselves [be it from any field] after few failures and rejections. If you ever feel bogged down again, just ask yourself if your situation is as worse as scoring just 1 run in 6 test innings?
By: Keyur Seta
Additional reading:
Only time Tendulkar was NOT selected in team India, neither injured nor rested
When hearing issues stopped India from winning against England