Success stories of people are generally narrated when they have lived quite a few decades. But for Sahil Lalwani, an age of 21 is enough to write a lengthy success story. Circumstances forced him to start working when he was in the 9th grade as a vendor post-school and deliver products via Metro. From here on, he went onto own a series of start-ups in the coming years through his company Twelve 10.
But there is much more to it. Sahil scored defence contracts for chemicals and building the internal base for Indian Navy. But along with all this, his major business is into real estate. His current project includes a six-acre township in Kalyan and Kharghar.
We know this might be too much information for you. So we will just let Sahil speak in detail about his success journey.
You are doing a lot of things professionally. What was your aim in life to become when you were a kid?
Back when I was a kid, all I wanted to do was travel, visit different countries and meet people from different cultures. When I saw a picture of New York City in one of my general knowledge books back in grade two, I had a drive to explore USA. But being from a middle-class background, the only way to achieve this was to either go there for studies or for a job.
I had an interest in cinematography in grade eight and nine and I got into New York School of Film Academy back in 2015. But then, life happened and if you want to grow, you have to leave your dreams behind and follow the path leading you to success. My dad got ill while I was in 10th grade and I had to take over the reins and support my family alongside my mother.
What was going through you when you started working when you were in 9th grade?
I was going through a lot at that time like any normal 15-year-old. I would go to school and see these children arrive in Audis, Porsches and BMWs with VIP number plates. We were given a uniform so that no one feels inferior or superior, but I felt that we, as a family, lacked something. Though I belonged to a normal middle-class family, my dad would buy a luxury car and that pinched me a bit.
I had gone on a school trip to Dubai and the lifestyle there inspired me to make something of myself. As soon as we came back, I started working and formed a Facebook page and started getting references. I still remember the time I used to sell wallets online, followed by different merchandise. My first start-up was called Merchandise and More.
How did you get motivated to create quite a few start-ups at such a young age? Who guided you? Where and how did you learn the tricks of the trade? What were the challenges?
There was another instance that inspired me. Every summer we used to spend our holidays at my Nani's house in Mumbai and while we were there, I used to see cars that my family accountant would drive. He had these huge luxury sedans that would make me a bit jealous, to be honest. It was a life changing moment for me, and I decided that it was time to either go big or go home.
If you have been given a life, make it work. I honestly didn't have much help because my dad didn't want me to work at such a young age, but I had the dream to buy my own luxury car. The first few months were tough, but I bought my first car in Grade 10 which was, of course, a second-hand luxury sedan. At that moment, I realised that I was successful and there was no stopping me after that.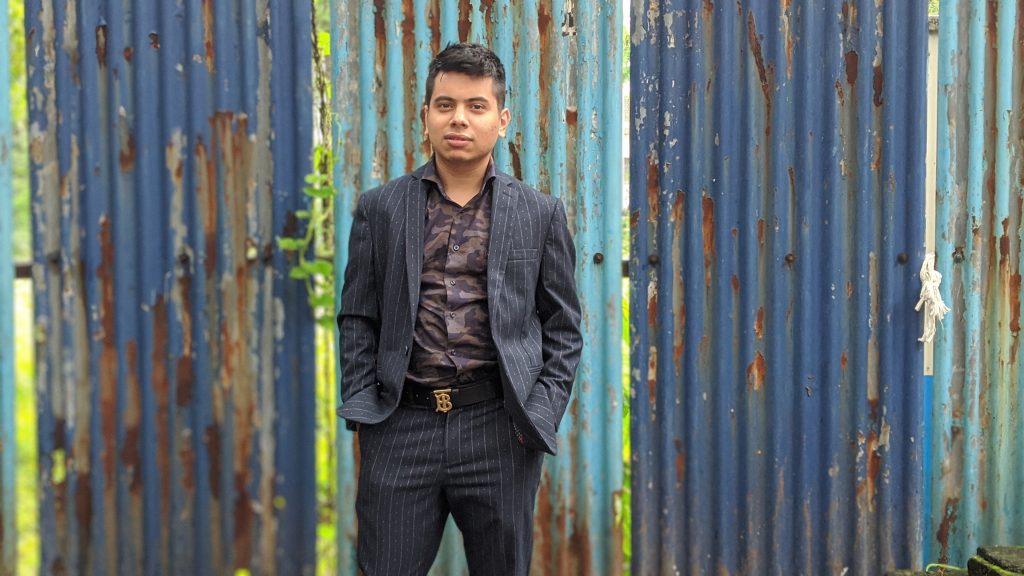 Since my dad got unwell when I was in grade 11, I had to handle his business. There was no one to teach me the tricks of the trade and I fell on my knees quite a few times, but I got back up again. Books were the only thing that helped me learn technical terms and taught me how to deal professionally with people.
You also used to make defence contracts for Indian Navy. How did this happen? Tell us about your work in this arena.
After I finished school, my mom and I moved to Mumbai so we could explore our business options. And that's when we came across an idea to manufacture household liquids, since they were so expensive. While searching for the breakeven contract, we came across an opening of Karwar Naval Base from where we made Twelve10 chemicals a success and now we supply to all navy and CSD canteens across India.
We at Twelve10, always want to provide products at a reasonable price. For this, we have also faced a lot of backlash and we're considered to be a lower grade brand but what people do not understand is that MNC are over charging people. Even we want to earn, but we want to earn ethically. FMCG is an industry where people do not have work ethics at all. The profits sore up to 400% on manufacturing costs.
A major part of your business is real estate. How did you start in this arena and when?
Soon after we made money, we started to invest in the builder buying equities and properties on pre-construction basis or advance bookings. This helped us get better prices than properties that were already built. This, again, opened a source of income in the longer run. With my eyes set on construction, we started Twelve10 Construction where we provide an all-in-one solution to developers, right from putting the first brick on the ground, till the lock and key is finalised.
Also read: Post-lockdown things will be very difficult in the education sector, says Atreya Roy
Since it takes off a lot of pressure from the small builders in the sector, it has helped us grow and become the company we are today. Currently we are working with SR Group even in lockdown, to make a 6-acre township near Kalyan and various stand-alone properties in Kharghar.
What is the process of importing avocados from Peru? How and when did you venture in this area?
During the lockdown, we came across a term called immunity, which was already there in the market, but nobody cared about it back then. However, COVID-19 opened the eyes of the public and they started looking for products to increase their immunity. At this point, we saw an opportunity to import a superfood, avocados, that contain many nutrients and antioxidants. During this time, the government was only allowing us to import goods from Peru and New Zealand. So, we searched for traders and set up an ecommerce website overnight.
The process starts by contacting a trader in Peru who provides us with the prices of the product, which then get shipped in a plane with a controlled atmosphere to our city's airport and from there, after clearing customs, gets shipped to our warehouse in the city.
How much has your business been affected because of the COVID-19 lockdown? How hopeful are you of things being back to normal before we reach 2021?
During the lockdown, we managed not to take a bad hit. Our constructions business and e-commerce website were doing pretty well, as people started to buy a lot of stuff online. However, our food and beverage subsidiary company called Tithe suffered to make ends meet. We had 25 Outlets to launch in Mumbai, out of which 5 were operational before the lockdown and, as we were still in the initial stages, suffered a few losses.
I believe different industries will react differently to this. Real estate prices, even with the most notable developers in Mumbai, have taken a hit as everyone is trying to liquidate their assets. There is a sense of insecurity about the future in the market, but I believe India has the power and ability to overcome even worse than this. We will get back on our feet. Of course, some losses are not curable but within 6-7 months we will once again be, a profit-making economy.
Also read: After scoring just 1 run in his first 6 innings, Marwan Atapattu made a historic comeback