After the 26/11 Mumbai attack, the rich and elite South Mumbai-ites formed a candle rally near Gateway Of India where they literally bashed and abused the government. They even declared overpowering the existing Congress government.
However, at the time of the Lok Sabha Elections, that soon followed, hardly anyone from South Mumbai cared to vote. The percentage of vote was as low as 12%! In fact, this has been the sorry tale in South Mumbai since long.
Now, the 2012 BMC elections are just around the corner. So, will there be a better turnout this time in South Mumbai or will it be the same old story?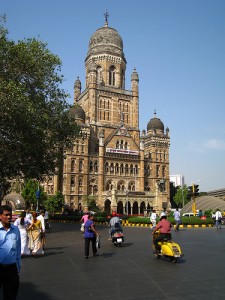 The people from this part took active part in the Anna Hazare movement mostly in August where they again vowed to overpower the government. This gives an indication that they care for the country. It's high time they show this concern by lining up to cast their vote since this is the least one can do!
Looking at the way corruption has grown amongst politicians in recent times, I can understand the overall mindset of not trusting a single politician. But it is wrong to say that each and every politician is good for nothing. You can visit myneta.in and get all the information on the candidates from each constituency. On this website, one can also find whether there are any criminal cases on any of the candidates along with their bank balance.
People are anxious to know the winner of the BMC elections out of Congress, NCP, Sena-BJP, MNS, etc. But I am equally anxious to know the percentage of vote in South Mumbai. This is because I firmly believe that if you can't do a small deed like voting, you have no right to sit back in your drawing room and say, "Is desh ka kuchh nahin ho sakta!"