Australia and India, two of the favourites to win the ongoing 2019 ICC Cricket World Cup aren't a part of the final tomorrow. Not many would have predicted an England-New Zealand final before the start of the tournament.
But the good thing is that for once we will get a new pair of hands holding the cup as none of the teams has ever won a World Cup before. This is the second final in a row for New Zealand. England, on the other hand, will be playing its fourth after 1975, 1987 and 1992 editions of the tournament.
Having these two teams also gives hope of the final to be interesting. Viewers like me, who roughly started watching cricket from the mid-1990s onwards have rarely got to enjoy an interesting World Cup final. This is largely because whenever Australia has entered the finals after 1996, the match has been boringly one-sided.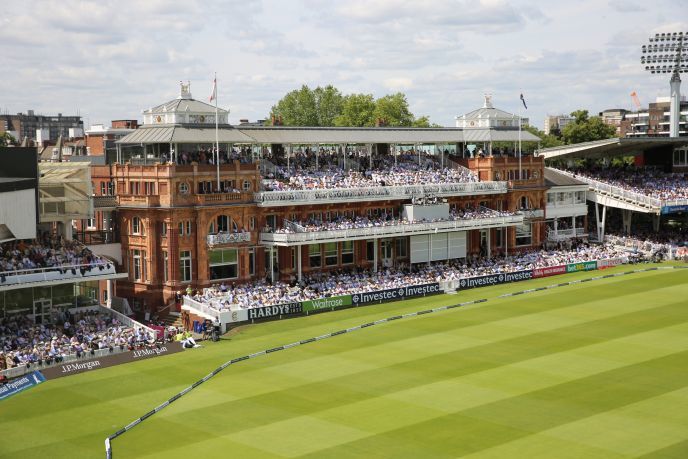 Here's revisiting last 6 World Cup finals:
1996 Final at Lahore
Australia: 241 for 7
Sri Lanka: 245 for 3
Perhaps the only final in last 24 years which was interesting despite Australia participating in it. Aravinda de Silva was the star of the match with one of the best innings in a World Cup final of 107 not out. He also picked up three wickets with the ball.
1999 Final at Lords
Pakistan: 132 all out
Australia: 133 for 2
This was the period from where Australia's dominance in world tournaments begun. After getting the narrowest escape into the final, thanks to South Africa, the Aussies literally crushed Pakistan which ensured the most boring World Cup Final ever.
2003 Final at Johannesburg
Australia: 359 for 2
India: 234 all out
India had had a positive run in the tournament but it all fizzled out in the final. Australia literally hammered the opposition and cruised to victory. This was the second final in a row where the result was almost decided at half point.
2007 Final at Bridgetown
Australia: 281 for 4 in 38 overs
Sri Lanka: 215 for 8 in 36 overs [Target was 269 through Duckworth-Lewis method]
This wasn't as one sided as the previous two World Cup Finals but it was boring to see Australia achieving a hat-trick of world glories. The unwanted rain made Sri Lanka's target even difficult. This is the most unpopular World Cup of all. People hardly seem to discuss this edition.
2011 Final at Mumbai
Sri Lanka: 274 for 6
India: 277 for 4
Now this was the most interesting World Cup Final after 1996. Not just because India won but also speaking from the cricketing point of view. The first team somewhat breaks the morale of the opposition by smashing their bowlers in the end. The other team gets deep into trouble only to recover by a bold move of their captain. Mahendra Singh Dhoni's 91 is one of the best World Cup innings.
Also read: How Pakistan was saved by rains from a difficult situation in 1992 World Cup
2015 Final at Melbourne
New Zealand: 183 all out
Australia: 186 for 3
We were back to the old story in the last World Cup Final. New Zealand was all out on the same score that India were in the 1983 final but history didn't repeat. Despite losing Aaron Finch early, it was a cakewalk for Australia towards its fifth World Cup title.
For the 2019 World Cup Final tomorrow, England and New Zealand look almost evenly matched, although the former has a slight upper hand. Fans of both countries would surely want their team to win. But all we are asking for is an interesting final that isn't one-sided. This is something we haven't often got to see in our careers as cricket fans.
By: Keyur Seta
Additional reading:
When hearing issues stopped India from winning against England
Yuvraj Singh's 3 heroic TEST innings that have been forgotten: See videos