With atrocities against women being on an all-time high, there has been an all-round demand for the amendment of laws for the strictest punishment for crimes like rape. But along with the laws, training women to combat such a situation is equally important.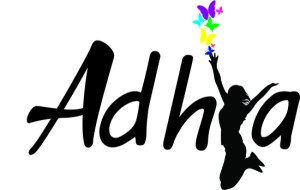 Karishma Sharma and Shivani Thakkar, residents of Powai (Mumbai), have joined hands to do the needful in an event called Adhya on March 17, 2013 at Galleria Circle, Powai from 11 am to 8 pm. The motto of the event is to sensitize people and train them to deal against crimes like Rape, Sexual Harassment and even Child Molestation. The word 'Adhya' depicts various roles a woman plays in her lifetime – daughter, sister, friend, wife, saviour, etc.
"A single being may not be able to change the mindset of the human race but certainly one small stone thrown inside the ocean can cause a few ripples. Increasing number of cases against women & kids has led to desensitization. Awareness about these issues is the most important aspect for individual safety," says Karishma. The event is contributed by NGOs like Kranti, Arpan, Urmi, We The People Foundation, Majlis, Think beyond, Mimaansa and G.O.D.S.
Adhya will see a number of interactive sessions including 'Good Touch & Bad Touch' by Psychiatrist Beenal Gangar, Child Molestation by Arpan, Women's Right by Majilis, Sexual Harassment by Mr Jasaon Temasfieldt of We The People Foundation, 'Portraying Right Image and Be Secure' by Mr Harissh Iyer and Mrs Suman Agarwal (Image Consulting Business Institute), Constitutional Rights of Women by Inspector Asha Korke and Psychiatrist Taruna Khattar.
There will also be interactive games and some performances by students from Powai. Recently, the team of Adhya performed freeze mobs all over Hiranandani which received a positive response.
Detailed Schedule of the event:
11:00- 11:10: Inaugration
11:10- 11:30: Introduction about Adhya and NGO associated with event.
11:30 am – 1:00 pm: Interactive Session by Arpan – "Good Touch or Bad Touch"
1:00 pm – 1:30 pm: Speech about Child Molestation by Harissh Iyer
1:30 pm – 1:45 pm: Performance By G.O.D.S
2:15 pm- 3:00 pm: Short film about Unwanted Girl child ; Each NGO's self-Introduction Speech; Speech By Taruna Khattar
3:00 pm – 4:45 pm: Interactive Session By Majilis – Women right
5:00pm – 5:10 pm: Dance Performance by Kranti.
5:10 pm – 5:30 pm: Speech By Mrs. Suman Agarwal initiator of Image Consulting Business institute.
5:40pm – 6:15 pm: Dance Performance from Adhya
6:20pm -7:45 pm: Seminar on Sexual Harassment by Jason Temasfieldt, Founder, We The People Foundation.
7:45pm – 8 pm Vote of Thanks