By: Keyur Seta
Music Has No Language – I have heard this phrase time and again but never really believed in it. In 2000, when I boarded a train for Jaipur from Mumbai Central station, I didn't have an iota of idea that I would start believing in it after the end of the journey. Almost all pleasant experiences in my life have taken place in the most unexpected situations. This was one such instance.
When our train entered the territory of Rajasthan, I was all excited and eager to reach Jaipur. Just an hour or so before reaching the final destination, an usual sound startled me when I was busy appreciating nature during the journey. Initially it irritated me as I don't like being disturbed when I am relishing nature from my window seat. I saw it was some performer playing a musical instrument in order to raise money (I will never call him a beggar).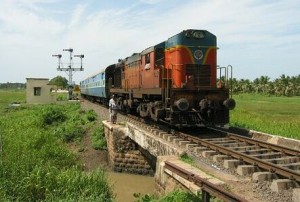 After half a minute of or so, I started liking the sound. Then came the big splash! The man, while playing the instrument, also started singing. Within seconds my whole attention was hooked onto him as I was super impressed by his voice and style.
The passion with which he sang, the pain and anguish in his voice, his dedication, all sent me in a musical trance from which I didn't want to return. It was that kind of satisfaction which one experiences at a concert after paying a hefty amount for the ticket. But here it was, all for free. Well, not quite. I paid him before he even asked for it.
But in all this, where does the phrase 'music has no language' fit in? It does fit in for the man was singing in Rajasthani language. As I don't understand that language, I hardly understood the song or its meaning. But still, it produced one of the most long lasting and impressive musical effects on my mind. Hence, I started believing that music has no language. It all happened in a totally unexpected situation. Such is the magic of Indian Railways where almost every journey becomes memorable!