With global warming creating havoc and natural resources getting depleted, going eco-friendly through sustainable development seems to be the only option for us. Such eco friendly measures are encouraged and helped by the Indian Green Building Council (IGBC). The main aim of IGBC is to promote the use of Green Buildings in order to build homes, offices and other such building through eco-friendly measures.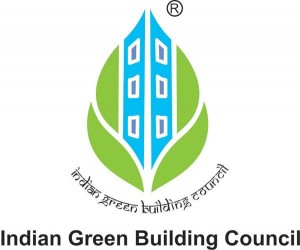 A green building is the one which uses less water, optimizes energy efficiency, conserves natural resources, generates less waste and provides healthier spaces for occupants, as compared to a conventional building. Through Green Buildings, they are trying to revisit traditional Indian architecture based on five basic elements of nature – Agni, Jal, Vayu, Prithvi and Aakash – known as Pancha Butaas.
Some examples of traditional Green Buildings:-
Hawa Mahal in Jaipur: Its articulated windows provide cool breeze in a desert area.
Golconda Fort in Hyderabad: Ventilation is designed to let in fresh cool breeze, in spite of summer.
IGBC was formed in 2001 to try and achieve the goal of sustainable environment for all by 2015 through its ratings & events. Green Building Congress is one such event that they have organized to spread the message of going eco-friendly. It will be held from October 30, 2012 to November 1, 2012 in Hyderabad.  Complete Address: – Hyderabad International Convention Centre (HICC), Novotel & HICC Complex, Near Hitec City, PO Bag 1101, Cyberabad Post Office, Hyderabad – 5000081, India. Phone No: 91-40-6616 3000, 91-40-6682 4422.
If you are in Hyderabad, you should grab this opportunity as the event will help you easily understand on how to save water, power, have healthy spaces and use renewable energy. And if you are not in Hyderabad, you can at least spread the message. After all, the type of environment our future generation will get to live in depends on our present actions!