As expected, Pakistan has denied terrorist Abu Jindal, who was captured by India from Saudi Arabia for masterminding the 26/11 attacks, to be a national of their country and have even rubbished off all the proofs that India has against him. BJP leader Yashwant Sinha rightly said that even if you feed proofs in Pakistan's mouth, still they will not accept it.
What is more surprising is the way Pakistan keeps on denying all terror evidences that India provides against their countrymen while our government fails to do much. For a long time, they even denied Ajmal Kasab being from Pakistan. As this is been happening since years, can't we resort to some stricter methods while dealing with Pakistan when it comes to terrorism? But all we get is some spineless statements, mostly from our Prime Minister Manmohan Singh, who has become a master in it over the years.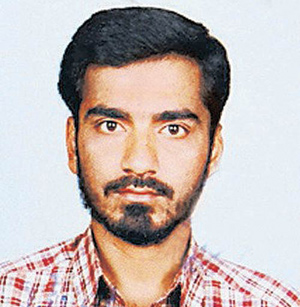 But the bigger question is – Even if Jindal is proven guilty, will he ever be punished? His dear friend and co-terrorist Kasab was seen carrying out terrorist activities by everyone and was even proved guilty but instead of punishing him ASAP, we have been showering crores of rupees (from the taxpayers' pockets) on him as if he is India's special guest.
Last year the US entered Pakistan by hook or by crook and killed the person who attacked their country – Osama Bin Laden. On the other hand, we have not been able to do any harm to Kasab despite him being in our custody! Looking at our governments indifference and, I dare to say, pro-terror attitude, I won't be surprised if Jindal becomes India's yet another special guest after Kasab, even if it indirectly means mocking the 26/11 victims and the people of India!
(This post is against terrorists from Pakistan and the government of that country. I have respect for the common people of Pakistan, some of whom are also my internet friends.)