Veteran singers Udit Narayan and Kavita Krishmamurti have provided Hindi film lovers with a list of gems, both together and individually. In fact, they were the undisputed singing stars of the 1990s, along with Kumar Sanu and Alka Yagnik.
As we are aware, Hindi cinema produces movies in hundreds every year. And as was the case in the 90s, every film ought to have a good number of songs. With such high number of tracks coming out each year, there is always a possibility of some gems getting unnoticed, more so if the film doesn't do well at the box office.
Such has been the fate of a soulful and soothing romantic number 'Yeh Shaamein' sung by Udit Narayan and Kavita Krishnamurti in Shyam Benegal's Suraj Ka Satvan Ghoda (1992). The lyrics are penned by Vasant Dev while Vanraj Bhatia, the go-to man for music in parallel cinema, is the composer. It's picturized on Rajit Kapur and Pallavi Joshi.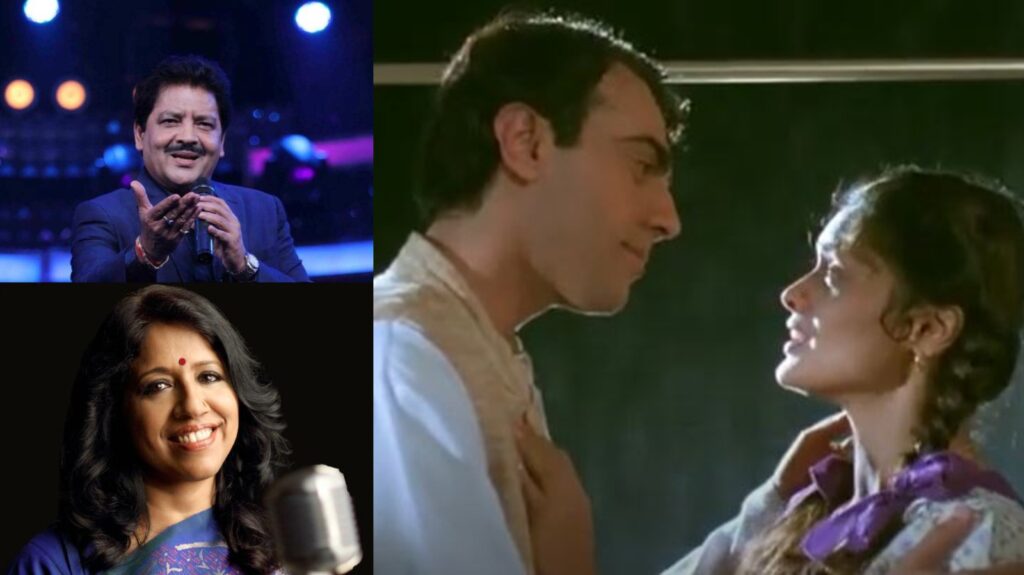 There are certain songs that created an impact after repeated listening while there are others that touch you instantly. 'Yeh Shaamein' easily falls into the latter category. As far as my personal experience is concerned, I became its admirer as soon as I heard it for the first time more than a decade ago while watching Suraj Ka Satvan Ghoda.
It is one of those songs where all the three components – lyrics, music and singing – achieved brilliance and its result is there for you to see [rather, hear].
Kapur and Joshi's performances are also undeniable as they have added plenty of life to the visuals. They broke the myth that you need conventionally good looking 'hero' and 'heroine' to display chemistry in a romantic number. If you have dedicated artistes who know their craft and can emote effortlessly, that's all you need.
Suraj Ka Satvan Ghoda is based on the classic Hindi novel of the same name by Dharmveer Bharti. It's about a storyteller Manek Mulla (Kapur) and it features one storytelling session he has with his friends where he narrates the stories of three girls (Rajeshwari Sachdev, Pallavi Joshi and Neena Gupta) that entered his life at different points.
Also read: When Premchand wrote on CRICKET and its malpractices
The ensemble cast also includes Amrish Puri, Riju Bajaj, Raghuvir Yadav, KK Raina, Anang Desai, Lalit Mohan Tiwari, Ila Arun and Himani Shivpuri.
The film challenged conventional storytelling with some intelligent use of flashback. The personal story of Manik Mulla indirectly makes a statement on the society and its rigid norms, especially in rural areas back then. Although Manek is the storyteller, at the end of the day he is still just a character in the entire scheme of things.
Having read the book before watching the film, I feel this is one of the rare movies that lives up to the literature it is based on.
Also read: Why Byomkesh Bakshi continues to win hearts in the OTT era
'Yeh Shaamein', however, never got its due as the film just didn't click at the box office. As clichéd as it may sound, it was way ahead of its times. It deserved to have been made in today's era of OTT.
But it has started finding an audience in the era of social media. This is evident from the numerous conversations I have had both online and offline related to this movie. Hopefully, one day it will be appreciated among the lovers of unconventional cinema… along with the song.
Suraj Ka Satvan Ghoda is on Amazon Prime Video but, unfortunately, not for those staying in India.
But the film is available on YouTube. Watch it below: