Over the last couple of years, shows on OTT platforms have become a rage in India. The shutting down of theatres from March 2020 onwards due to the COVID-19 pandemic is a major reason for that.
A large number of these OTT shows are crime thrillers or mystery dramas that have something related to crime. But even in such a scenario, Basu Chatterji's crime detective show Byomkesh Bakshi continues to wow the audience on YouTube. The high number of views it keeps garnering is a proof of it.
For those not in the know, Byomkesh Bakshi was first aired in 1993 on Doordarshan. The show is based on the written works of author Sharadindu Bandyopadhyay. The stories revolve around the character of Byomkesh Bakshi, played by Rajit Kapur.
Bakshi is a detective but prefers to be called truth seeker [satya ki khoj karne wala]. His best friend-cum-assistant Ajit is played by KK Raina while Sukanya Kulkarni plays is wife Satyavati. Each episode starts with a crime and ends with Bakshi solving it. Few stories are divided in two episodes.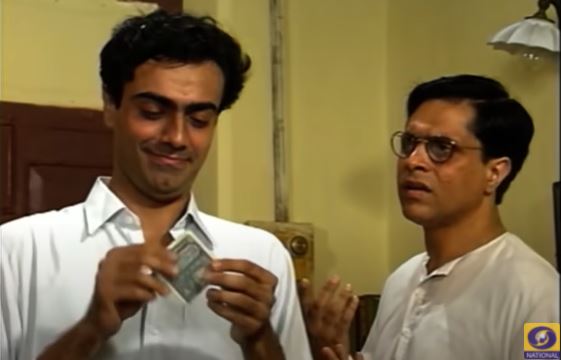 There are various reasons why the show continues to be popular on the internet amidst thousands of new crime stories on OTT platforms from India and abroad.
Nostalgia: For those who have grown up in the 1990s, the very mention of Byomkesh Bakshi is enough to make them nostalgic and go back to the bygone era. The show reminds us of the times when we used to watch Doordarshan with the whole family. We have hundreds of TV channels today but they are no match to the national television of that era.
Simplicity: The stories explored in the show are based in the eras from 1930s to 60s. Hence, we get a glimpse of the simple times in Kolkata, all thanks to the production designer Jadab Bhattacharya. But apart from the setting, there was ample simplicity in the making of the show as well.
Despite dealing with an issue like crime, Chatterji stayed miles away from adding any sort of melodrama or forceful thrill through the background score. It was a show where the crime used to be introduced in a simple manner and the mystery used to be solved in the same way. This ensures that you don't lose interest even if you predict the mystery at the start itself.
Characters: In a lot of shows and movies detectives being shown as heroes or someone with an unusual way of living. But the characters of Bakshi, Ajit, Satyavati and whole lot of others in this show were simple, common and everyday people. Hence, it was extremely easy to relate with them. Even after Bakshi solves a truly complicated case, he is never portrayed as a hero.
Performances: Rajit Kapur's performance as Bakshi was the backbone of the show, apart from Chatterji's handling. There are various moments where he cracks humour out of nowhere. Similarly, there is also an undercurrent of humour in his performance which is a hallmark of a great actor. Raina too gave perfect support to him and added the right amount of curiosity for the audience.
Title Music: As soon as you hear the title tune of Byomkesh Bakshi, your mind is sucked back into the era of the 1990s. Composer Ananda Shankar has added thrill in the score but not gone overboard by retaining the simplicity of the show.
Peace-inducing content: I am sure this point will come across as either surprising or weird. But this is my personal observation. There is something about this show that induces peace. Watching an episode of Byomkesh Bakshi fills me with calmness, though it's a crime show.
When the show was re-run on Doorsharshan in 2013, my grandmother used to feel the same. She said on numerous occasions how shaant she felt after watching the show. She said she never felt this way while watching other crime shows like CID.  
Watch Byomkesh Bakshi on YouTube by clicking HERE.
Also read:
SRK & Ashok SARAF's pair in Yes Boss deserves more appreciation