Subodh Bhave will be playing the role of Chhatrapati Shivaji Maharaj in Abhijeet Shirish Deshpande's Har Har Mahadev. This is yet another real-life character played by the actor in his long list of biopics.
During the trailer launch of the movie, Bhave revealed that he had once got a chance to play the role of Chhatrapati Shivaji Maharaj more than two decades before but things didn't work out.
"When I had recently shifted to Mumbai to become an actor, Vinay Apte was making a TV serial on Shiv Chhatrapati in Hindi," he said. "I had auditioned for the role of Shiv Chhatrapati. But I wasn't selected. I had to wait for 22 years to play that character. Maybe it was Maharaj's will to let me get prepared to play his character."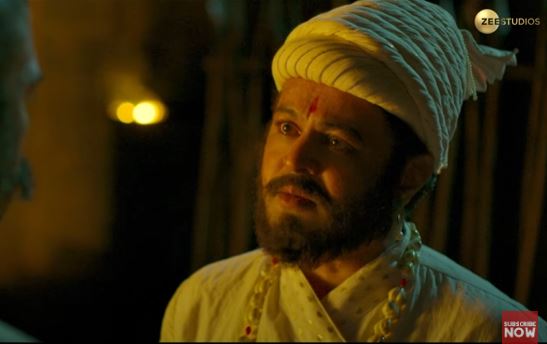 Subodh Bhave further revealed that even after being offered the role, he, initially, had refused the film. He said that the same thing had happened with the earlier film he did with Deshpande Ani… Dr Kashinath Ghanekar (2018)
"There is one similarity in both the films," said the actor. "I didn't want to play Kashinath Ghanekar's character too but I did. Also when Abhijit wanted to shoot the film [Har Har Mahadev], I had the US tour coming up for my play. But in order for me to play this character, Corona arrived, there was lockdown and the shoot dates were postponed and I got the role."
Also read: Play review – Ashrunchi Zali Phule starring Subodh Bhave
Produced by Zee Studios, Har Har Mahadev will be releasing during Diwali on 25 October. The film will also be released in Hindi, Tamil, Telugu and Malyalam. This is the first Marathi film to be released in five languages.