The rapes in Kathua in Jammu and Unnao in Uttar Pradesh (UP) have, understandably, shaken us to the core. We would have been deeply affected even if such incidents had happened in a fictitious movie. So, after reading the details of what happened in real, especially in the Kathua case, one is definitely expected to feel for it life-long.
But I can see a lot of people asking as to why only these two rapes have received such widespread coverage and subsequent condemnation. According to them, rapes are a regular occurrence in India. So, why only trend these two cases?
Well, they have a point. As shameful as it may sound, rapes, even of minor girls, keep happening in India. And a lot of them have been disturbingly violent too.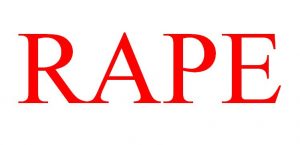 But, apart from the fact that the incident happened in a sacred spot like a temple, it is the shocking reactions and actions of both state governments and people involved in the governments that have ensured such massive coverage and trending of these two cases.
For those not in the know, a group called Hindu Ekta Manch openly protested in favour of the people allegedly involved in the disturbingly gruesome rape of an 8-year-old girl in Kathua and that too by waving the tricolor! Worse, they were joined by the two BJP ministers Chaudhary Lal Singh and Chander Parkash Ganga from the state. (Read more HERE)
As far as the Unnao rape is concerned, no action was taken on the accused Kuldeep Singh Sengar, who is a BJP legislator from the state, for more than a year. Worse, when the victim's father carried out a peaceful protest, he was arrested by the police and he soon died in police custody due to torture. (Read more HERE)
The accused was arrested but only after the High Court literally slammed the UP Government for not taking any action and the victim threatened to commit suicide outside the Chief Minister's home. (Read more HERE)
When did we last hear about a rally being taken out in support of rape accused with a tricolor which is also attended by those who are supposed to govern us? When did you last year of a situation where instead of arresting the accused, the father of the victim was not only arrested but also beaten to death?
These factors make these two cases more serious and worrying.
By: Keyur Seta