Think about Milind Soman and the first thing that comes to your mind is his physical appeal. It astonishes people on how can someone be so fit and good-looking even after crossing the age of 50. This is the reason why he has such high number of fan following among females.
But it would be unfair to tag Milind only for his good looks. He has also shown his acting abilities quite a few times but this side of his is often overshadowed by his looks.
Once such on-screen character of his that hasn't been talked about much is that of an evil and communal politician.
Yes, you read it right. He played such a negative character in Jayprad Desai's Marathi movie Nagrik (2015). Named Vikas Patil, the character was that of a young, fiery politician who is ready to take any step to gain votes and thereby acquire power.
In fact, Milind's character not only uses religion to gain votes but also orchestrates communal riots where people from the minority community are killed. On top of that, the next day he visits the victims to display a fake show of sympathy.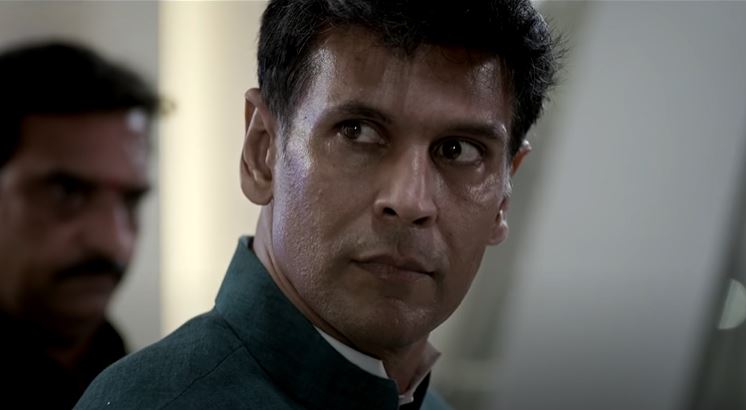 Those who haven't seen Nagrik might feel that someone like Milind isn't suited for such a role. But the character was such that I feel he was the right choice.
Vikas Patil isn't your conventional evil politician who is aged and speaks and behaves like a villain. The character, in fact, is that of a young and sophisticated politician who devices his evil plans in a calm and calculative manner.
Patil's character is also seen boasting about being able to get votes from the people of Maharashtra by merely shutting down few toll nakas. This dialogue, which is also a part of the trailer, gave rise to speculations about the character being similar to that of Raj Thackeray. But barring this dialogue, I couldn't find any similarity between Patil and the chief of MNS.
As a film, Nagrik is an interesting political drama. It sees Patil pitted against an honest and upright journalist Shyam Jagdale, played by Sachin Khedekar. Jagdale is known for his column 'Nagrik' in the newspaper he works for.
But when he exposes Patil in one of his columns, his editor, a part of the new management, refuses to publish it since the newspaper is getting an enormous advertisement revenue from Patil. Hence, Jagdale goes through an episode of frustration. However, he is not someone to give up so easily.
Nagrik is also one of the last few films of acting legend Shreeram Lagoo. He plays Milind's political mentor, who is disappointed to see his pupil going ashtray.
There are quite a few reasons why Nagrik remains memorable. For me, the biggest one is to see Milind play such a negative character. He has played a couple of villainous roles in Tamil films though.
Also read: