Less than a month ago, the Indian cricket team was down in the dumps like never before after they shockingly got all out on 36 in the first test against Australia in the Border-Gawaskar Trophy. It was their lowest total ever in the history!
On that fateful day on 19 December 2020, who would have thought that this same team would win the second test match and draw the third one heroically? The turnaround that this Indian side has gone through in the last two matches has been legendary.
They have shown this is unlike any Indian team of the past and a force to reckon with even without their best batsman and captain Virat Kohli and with injured players like Hanuma Vihari, Rishabh Pant, Ravindra Jadeja and Ravichandran Ashwin.
The third test match at the Sydney Cricket Ground, which ended today, is a draw on paper but it's as good as winning the match for the tourists. It can be a nightmare to bat on the fifth day pitch while chasing a mammoth total of over 400 runs against a formidable bowling attack.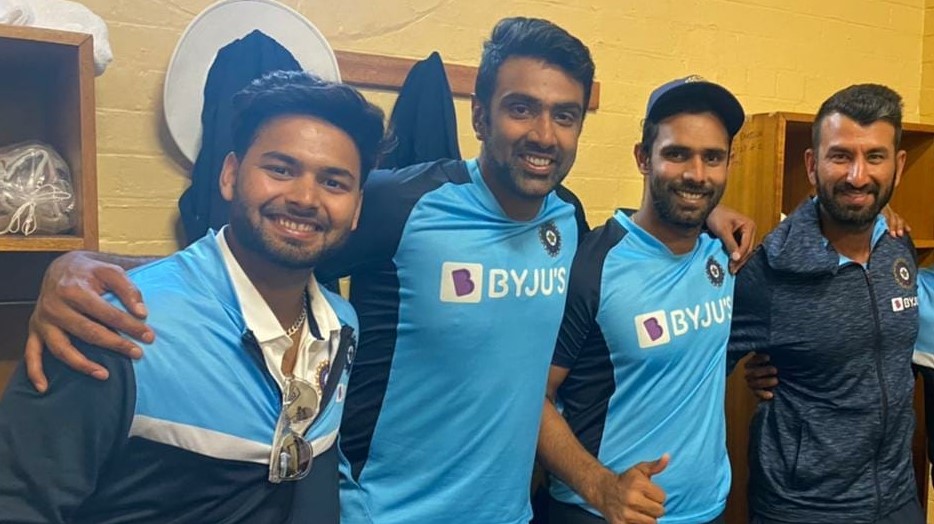 When India were three down after they lost Ajinkya Rahane earlier in the day, it seemed they would succumb soon. But Rishabh Pant had other plans. He tried doing the impossible by going for the chase and almost succeeded.
Later on, we got to see a different ball game altogether when Hanuma Vihari and Ravichandran Ashwin did everything possible to snatch away victory from Australia.
The two of them, along with Cheteshwar Pujara and Pant earlier, displayed a masterclass on showing grit, determination, character and never-say-die attitude. Not to mention, Vihari was injured while Jadeja, despite a severe injury, was all ready to bat if needed.
While saving the test match, the Indian team brought the good old days of test cricket alive. It is very rare these days for test matches to go on till full five days. There are even fewer instances of teams fighting for a draw. India not only did that but achieved it against all odds.
India batted for as many as 131 overs. This is the fourth highest number of overs they have batted in their test history to draw a match. They have equaled its 1979 record of batting for these many overs to save a match against Pakistan in Delhi. [See the table below]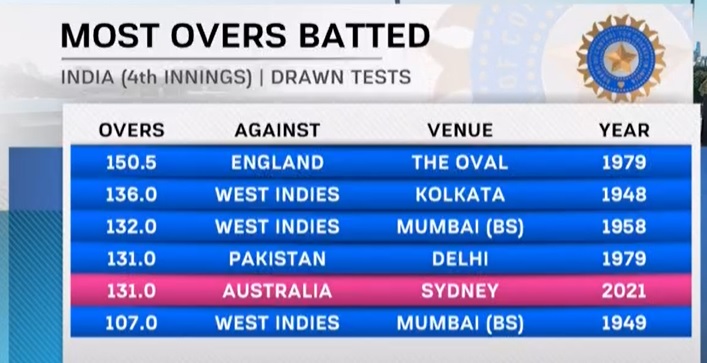 The fact that India last such long overs to save a match more than 40 years ago speaks volumes of this team's achievement today. As pointed before, India did it without Kohli and with few players injured.
Before the test series, India had won the T20 series and didn't do bad in the one-day series, thereby showing their adaptability in all formats of the game even in difficult overseas conditions.
Also read:
He played 1 test but has ZERO tests to his credit
He was selected for 1983 WC, but had to wait till '99 to play for India