Festivals are the most special days of the year as they bring a sense of joy or celebration in our routine life. But festivals like Gokulashtami (Janmashtami) and Ganesh Chaturthi have ceased to rejoice me since many years. Instead, these festivals make me feel ashamed as a Mumbaikar due to the encouragement it provides to hooligans to indulge in eve-teasing and worse, sexual harassment. What is more infuriating is that the police and government are turning a blind eye to it!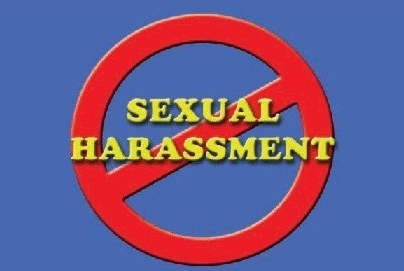 Incidents of sexual harassment with a couple of my friends will infuriate anyone who has a woman in his life, be it a mother, sister, wife, friend or a girlfriend. These incidents show that the level of hooliganism has reached insane levels in our city during these festivals. The incidents are as follows: –
— When Miss Y went out to get some groceries today (on the day of Janmashtami) she didn't know she would experience one of the worst incidents of her life. As she was walking, a large group of Janmashtami enthusiasts tried to touch her and a number of other ladies on the road. Not just that, they passed the filthiest of comments on them.
— Miss Z was returning home after a tiring day in the office. Like every day, she took a bus home after getting down from the train. She didn't know she would experience the shock of her life when she got the window seat. A truck with Janmashtami enthusiasts was running parallel with the bus. The mawalis started making great efforts to touch my friend from the truck. Even here, they made lots of obscene comments and gestures.
One can feel the fear, shock, humiliation and angst only after one experiences such acts. In both the cases, the victims could do nothing except to let the incident pass. These are just two cases. God knows how many more incidents must have taken place in the city today. In fact, such incidents have become a regular feature during festivals like Janmashtami, Ganesh Chaturthi, Dusshera, etc.
Such festivals are carried out to please Gods. How pleased the God would be seeing such scenes! As such incidents are continuously making a terrible joke of religious festivals, I wonder why there isn't a single protest shown by groups like VHP, BD or RSS, who consider themselves as custodians of Hindu religion. If they are 'working' for the betterment of the religion, why aren't they showing at least some concern for such grave issues?
It's high time we make efforts and say a big NO to such incidents, instead of relying on the government or anyone. I have started an online petition against this. Please sign it here and spread it – http://www.avaaz.org/en/petition/Stop_sexual_harassment_during_festivals_like_Gokulashtami_Ganesh_Chaturthi_etc/?cveddcb
I will also send a letter or an email to the police authorities demanding protection to women from such anti-social elements. Hoping to receive lots of support from fellow Mumbaikars for a cause that needs immediate action!