Ravi Kishan, as we all know, is one of the most popular actors from India. After starting off in Hindi cinema, he shifted base to Bhojpuri and the rest is history. He became the biggest Bhojpuri star in a matter of few years.
Following this, he returned to Hindi cinema and left his mark playing mostly serious characters; the opposite of what he did in Bhojpuri films. In last few years, he has given fine performances in Hindi films like Mukkabaaz (2017), Batla House (2019) and Marjaavaan (2019).
But Ravi Kishan has another rare achievement which also doubles up as an interesting trivia. He once did a movie titled Ravi Kisan [another way to pronounce his name]. Yes, you read it right. It was a Bhojpuri movie released in 2008.
I am unable to find any other example of an actor acting in a film titled after his own full name. At the most, I can recall Sunny Deol doing a film called Sunny in 1984 and playing the titular character in it. But the title only had his first name.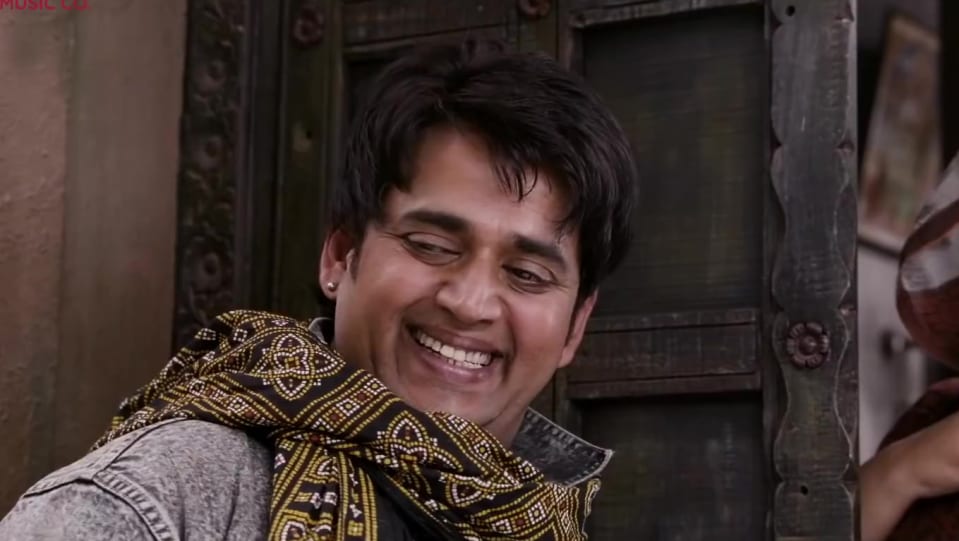 But there's something more interesting about Ravi Kishan acting in Ravi Kisan. Contrary to what some of you might feel, the film is not a biopic on him. It's actually a story of twins named Ravi and Kisan. And both are played by Ravi Kishan in a double role.
I tried searching about the film's story or synopsis on the internet but I couldn't find any. I then realized the film is available on YouTube officially on T-Series's Bhojpuri channel. After watching few parts of it, I realized it has a story similar to plenty of Hindi films of the yesteryears.
So, there's an ailing old man who wants to name all his assets and properties to his son. But their evil relative, who wants to capture all his wealth, conspires with the lawyer. The old man can't read English. So the lawyer prepares the will in English saying that the evil relative will be the receiver of the property and assets. The old man signs it as he trusts the lawyer blindly.
The relative happily captures the wealth and kills the old man's son. The man has twins named Ravi and Kisan. While Kisan turns out to be a rogue youngster, Ravi grows up to be a sanskari and religious guy. The rest of the film is about how the brothers teach their relative a lesson.
I came to know about this movie years ago when Ravi Kishan spoke about it inside the Bigg Boss house during the very first season of the show in 2006-07. He said he is the only actor in the world to have a film titled on his full name.
In case you know any more such examples, feel free to mention them in the comments.
Also read:
Rann keeps getting more relevant and that's not a good sign
SRK & Ashok SARAF's pair in Yes Boss deserves more appreciation