South Africa's Lance Klusener was one of the most exciting all-rounders to have played the game. Those who witnessed his start and rise in the 1990s would mostly agree that he deserved to play many more matches for the Proteas.
Although he was a good pace bowler, Klusener was mostly known as a batsman who can smash just about anyone when he is in form. This is more so since some of his best ODI (one-day international) innings came under pressure situations. It would come as a surprise to many that he batted at number 11 when he started his first-class career as a bowler.
Klusener became a star in no time after his debut in 1996. But his popularity increased after his antics with the bat in the 1999 World Cup, despite South Africa not lifting the cup.
Who can ever forget his histrionics in the semi-final of the WC against Australia where he almost took his side to their first World Cup Final ever? Even after more than 20 years, the result of the match continues to hurt me, although I am not a South African.
But maybe because his 1999 WC heroics are so popular that one of his best ODI innings is forgotten. It came in the final of Golden Jubilee Cup in Lahore in 1997. The series was organized in as part of the celebration of Pakistan's 50 years of Independence and was also known as Pakistan's Independence Cup.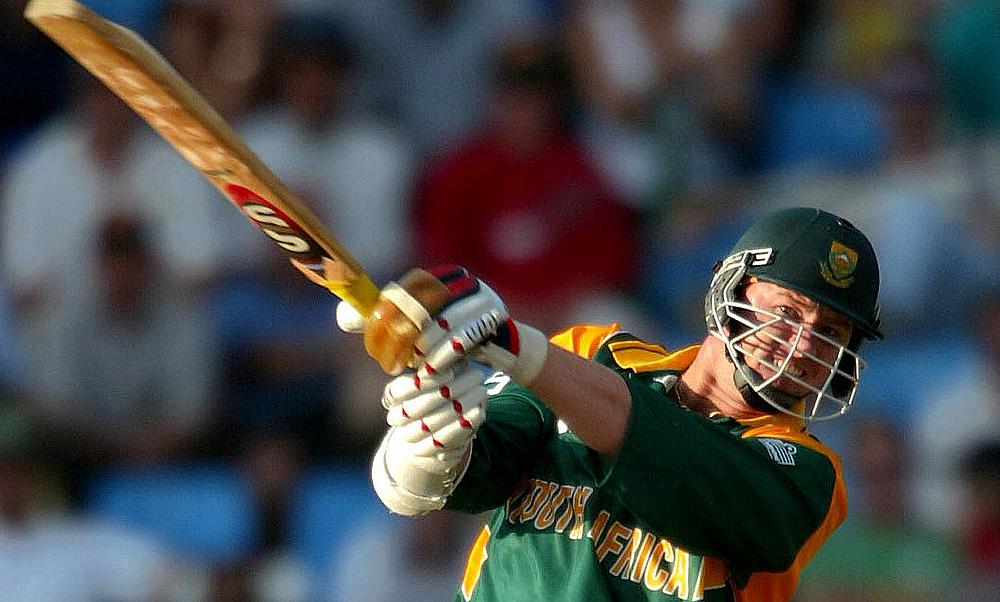 It was a quadrangular series between Pakistan, Sri Lanka, South Africa and West Indies. It came as a surprise to me to not see India being a part of a ODI series taking place in Asia.
Sri Lanka and South Africa reached the final played on 8 November at Lahore's Gaddafi Stadium as both the teams won three and two matches respectively in the league stage. Pakistan won one while West Indies lost all the three matches in the series.
Sri Lankans were a much bigger threat in that era but they could score only 209 for 7 in their 50 overs with not a single batsman going past the score of 32. South Africans were in great form in that series and it felt they would cruise to the target. But that wasn't to be.
The Proteas were in a spot of concern when they were 71 for 3 [the idea of sending Pat Symcox as a pinch-hitter didn't work] and 109 for 4. But Klusener, who came in at number 3, kept the innings alive for the South Africans when wickets were falling at the other hand. The other batsmen were getting starts but they weren't able to capitalize on it.
Klusener batted one-down in the series to get some quick runs. It wasn't different in the final as well. The left-hander started hitting boundaries as soon as he arrived. But when the team kept losing wickets, he changed his role and controlled his aggression to see his side home.
To see a hitter like him showing maturity and responsibility is what makes this knock a highly memorable one for me.
Also read: Forgotten Innings: Nayan Mongia's historic feat v/s Australia
It is unfortunate for any player to get out at 99. I was disappointed when he was caught and bowled by Sanjeeva D'Silva on that score. But I remember him telling Ian Chappel in the post-match presentation that he was glad to see his side home in the final.
The video of his speech is not available. In fact, there's only one 11-minute poor quality video of that match shared on YouTube (seen above). But it's good enough to revisit, what in my opinion, is one of the best ODI innings by a South African.
Looking back at the Klusener of that era today, I can only imagine how destructive he would have been in the T20 version of the game today.
Additional reading:
One of Wasim Akram's biggest achievements is forgotten
Forgotten Spells: Srinath's match-winning 6 for 21 v/s South Africa