The recent terrorist attack at Pulwama which killed at least 40 police personnel and the never ending discussions about it have brought back memories of my Kashmir visit, of course not in a good way.
Ever since I can remember, I Kashmir has been referred to as the heaven on earth. Its visuals in numerous movies or any other television shows were enticing enough for me to visit it someday. The day finally arrived for me and my family at the end of November in 2017.
The beauty of the place marked its arrival well before we reached in the form of the breath-taking visuals from the plane from Delhi to Srinagar. Our first destination was Gulmarg. It was freezing at that time of the year. We were welcomed with snow-covered regions at the outskirts of Gulmarg. It was my first ever experience of snow.
Just hanging around the town was a therapy in itself (except when the monkeys decide to trouble you). The Gondola ride was like travelling to space; it just kept going higher and higher. The visuals at (what is called) Phase 1 looked more like the visuals of Switzerland in various Yash Chopra movies.
Similarly, our stay in the next destination, Srinagar was also pleasant, especially in the boathouse at Dal Lake. We had a short visit to Pahalgam as well, which was equally scenic.
But it was by the time we reached Pahalgam that I started having an unpleasant feeling over there. It was the day-to-day situation in Kashmir that I found inversely proportional to its natural beauty. The tension between the Indian Army-CRPF and the locals was evident.
Our driver-cum-guide provided us with plenty of information on the clashes between both sides, including the numerous stone-pelting incidents and its details. Along with soaking in the beauty of the place, this harsh reality also kept playing behind my mind.
The person sitting next to me in the plane while returning was a soldier. He narrated how they are on guard 24/7 throughout the year in extreme conditions. It showed that there are unhappy faces on both the sides.
My unpleasant feeling for the situation in Kashmir turned into shock during our last day in Pahalgam. After eating breakfast, I was taking a stroll on the streets of the town. I saw a group of small kids who must be around 7-8 years old. They were looking cute, so I decided to click their picture. They thought I am taking a video and excitedly started shouting, 'Azaadi azaadi.' I was speechless and somehow managed to click the picture after they were almost done.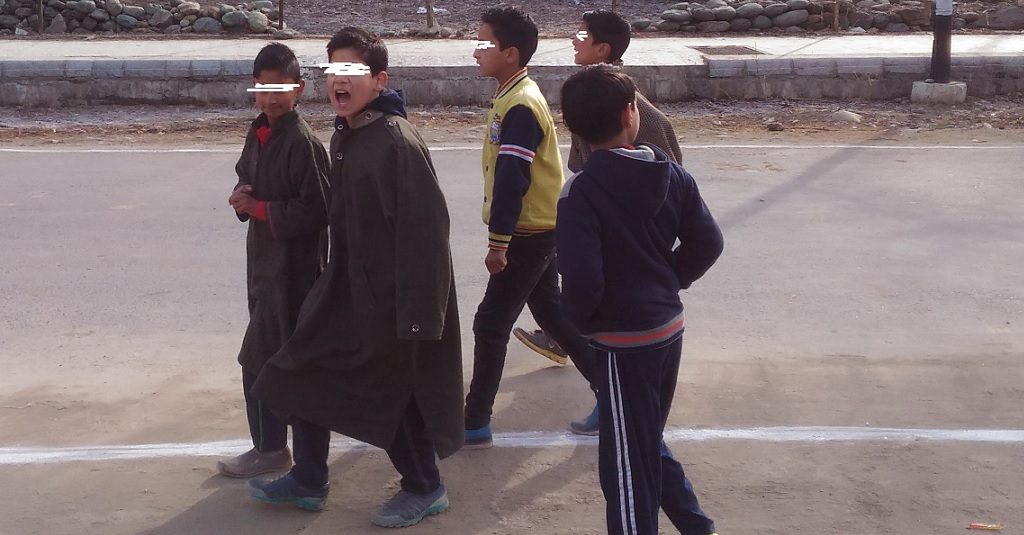 I know there are separatists demanding an independent Kashmir and they have been teaching the same to the kids since their birth. But to see its result live in front of me was too much to bear.
By: Keyur Seta
Also read: The Kashmiri girl who waited for her father to return