On the surface, Hemant Dhome's Marathi movie Jhimma is about a group of seven women (Suhas Joshi, Sonalee Kulkarni, Sayali Sanjeev, Nirmiti Sawant, Kshitee Jog, Suchitra Bandekar and Mrunmayee Deshpande) from different families going on a trip to London. It's the first trip organized by the travel company founded by a young man Kabir (Siddharth Chandekar).
But deep inside, Jhimma is much more than a group characters sightseeing in a European city. The film doesn't have a definite storyline, twists or even any major conflict. But despite that, it not only keeps you engaged but also makes you feel related to the characters in some way or the other.
All eight characters are distinct and each have their own problems or issues. For example, a typical housewife, who might have not gone out of city alone, goes all the way abroad. A widow facing anxiety and panic issues while going out alone shows courage to go on such a trip all by herself. A young woman unsure about marrying a guy she has recently got engaged to.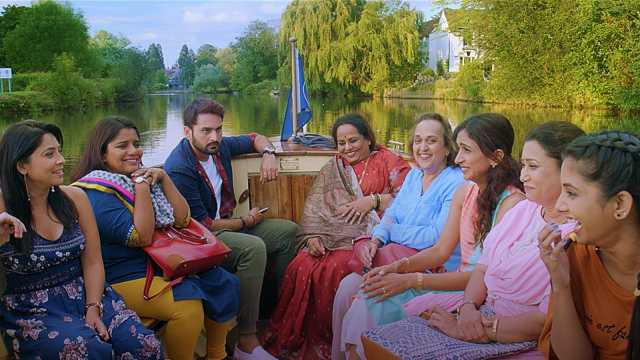 Another youngster who has a habit of keeping things in possession (literally). Most interestingly, a senior citizen having her own reasons to take this trip and not appearing old by her thoughts in any way.
By the time Jhimma ends, one doesn't realize how the characters find their own answers, get healed of an old wound or make peace with something that has been bothering them. It happens organically while keeping the audience entertained.
Without being preachy whatsoever, the film successfully highlights that great trips are those that evolve you either mentally or emotionally. Although the characters might have gone as far as London, this is applicable even while touring within your country. My last few trips inside India have made me experience the same.
Also, after a point of time, the gender of the seven characters doesn't really matter. They start appearing more like human beings having their own issues, challenges or flaws, who ultimately achieve glory in their own way.
Note: Jhimma has revived Marathi cinema at the box office by going full even in its second weekend despite the release of quite a few big-ticket Hindi movies. In fact, the shows of this film have been increased in the second week due to public demand.
Also read:
Rann keeps getting more relevant and that's not a good sign
SRK & Ashok SARAF's pair in Yes Boss deserves more appreciation