The phrase 'reality show' has been in the vogue since a decade and a half. But there were a lot of popular reality shows back in the 1990s. The only difference was that they weren't termed as 'reality shows.'
Not many would remember that we also had cricket reality shows in the 1990s in which some popular and successful former and current [at that time] cricketers used to perform. One such show was hosted by the great Mohinder Amarnath. It was a quiz show were ex-cricketers like Sandeep Patil, Atul Wassan, Roger Binny, Sayed Kirmani, etc, used to participate.
But one competitive show that excited kids and adolescents a lot in the 1990s featured Navjot Singh Sidhu and Ajay Jadeja. The reason this show stood out was that it wasn't a quiz show.
Interestingly, the show tested indoor cricket skills of youngsters. It used to air on Sundays before lunch time on Star Plus.
This is how it worked. Sidhu and Jadeja were two captains whose teams would participate against each other. Each team would have youngsters who were commoners or cricket enthusiasts or budding cricketers.
Interestingly, players used to wear coloured clothes with one team wearing blue and the other orange. [On a lighter note, whoever thought that Indian players wore orange for the first time in their 2019 World Cup match against England was wrong]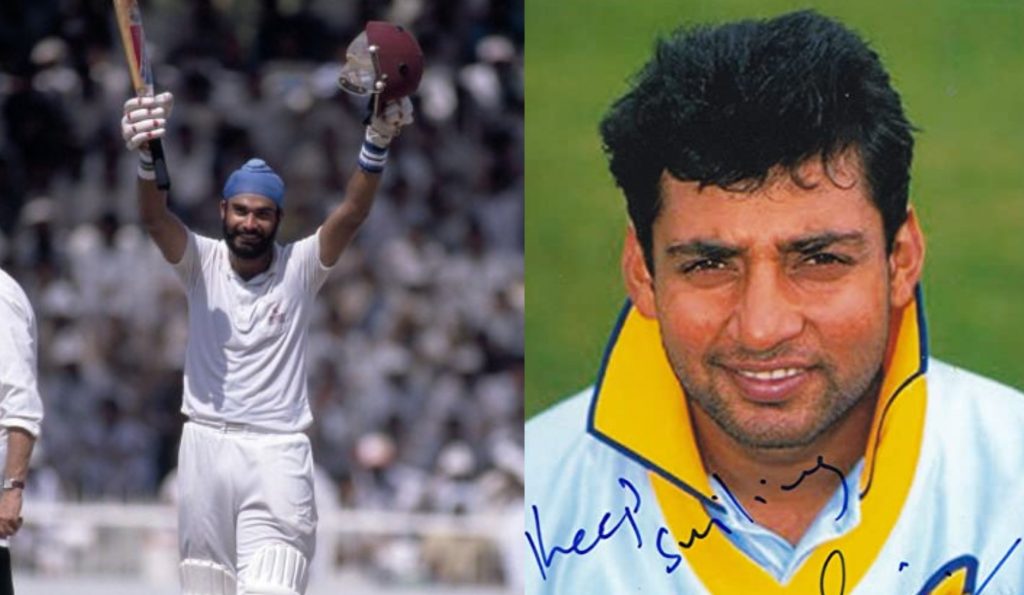 Both teams used to participate in a number of indoor cricket games. This included Chinese cricket, juggling the ball on the bat, trying to hit the stumps from a distance, etc.
But one that I loved the most was a box cricket game with 'ek tappa out' rule. It meant that a batsman can be given out even if the fielder catches the ball after one bounce. There was a complete relatability factor since we used to play with the same rules in our colonies.
While batting in the stadium, Sidhu was known for coming down the track to the spinners, including Shane Warne and Muttiah Murlidharan, and lofting them for huge sixes. He used to dance down the track in this format too, but only to play the ball along the ground, as were the rules.
Also see: Forgotten Cricket Moments: The real Lagaan match at Brabourne Stadium
Jadeja was the best Indian fielder in that era. He used to showcase his fielding skills in this show too. Sidhu also became a much better fielder but that was much later; maybe just a year before he announced retirement.
It was a much admired show then among cricket fans. Of course, it was the era when Hindi television had content to offer; much before the saas-bahu pollution ruined it.
What made the show special was that the two cricketers involved in it weren't ex-players. Both Sidhu and Jadeja were in form current players then. They used to somehow take time out of their busy cricketing schedules to shoot for this show.
I have been trying to remember the name of the show since few weeks now but to no avail. But a couple of cricket enthusiasts recently told me it was named 'Kricket.'
Strangely, not only is there not a single video of this show, I couldn't even find a mere mention of it in any article or post.
Additional reading:
England also had one Mark Waugh who also batted well and bowled off-spin