Oscar or Academy Awards are considered the highest honours for any film. Each year India, like a number of countries, nominates one film in the Foreign Language Category for the Oscars. Since the nominated movie is representing India, it is logical that originality should be the biggest criteria along with other pre-requites. However, this year the Film Federation of India (FFI) has flouted all norms by sending a shamefully plagiarized film like Barfi! for the Oscars!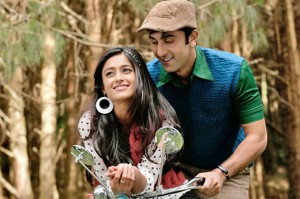 To see for yourself, click on this link – http://ibnlive.in.com/news/barfi-vs-hollywood-homage-inspired-or-copied/293100-8-66.html – http://www.bollywoodlife.com/news-gossip/exposed-the-sources-from-where-barfi-was-stolen/ –  and you will get to know how Anurag Basu has plainly lifted scenes from various international films. Apart from copying the scenarios and conversations from the original scenes, Basu has not even spared the camera angles! But the buck doesn't stop here for Barfi!. Pritam's (who is more famous as a music lifter than a music composer) background score is way too similar to the French film Amelie.
The above mentioned facts about Barfi! have spread like fire in the last week or so. Therefore, it is impossible for the FFI to wash their hands off saying they were unaware about it. This also shows that this isn't a mistake or a blunder by the FFI. It is a simple case of grave injustice to more deserving and importantly, original films like Deool and Kahaani.
From now onwards, we shouldn't be surprised if more and more copied products emerge from Bollywood when the FFI itself openly encourages plagiarism. Despite being an Indian, I am hoping Barfi! doesn't get the Oscar honours!