The last time cinema halls turned into cricket stadiums was in Ashutosh Gowariker's Lagaan (2001). The scenes are repeated 20 years later through Kabir Khan's 83, a film based on India's cricket World Cup victory in 1983.
As Lagaan was fictional, the makers were able to script the match as per their wishes; it finally went down to the last ball. In other words, the audience didn't know how the match would play out. But 83 is based on a real cricket tournament and India's numerous cricket fans know the team's cricketing journey in the series by-heart, even if they were born after 1983. This is more for those who actually witnessed that World Cup victory and the celebrations that followed.
But despite knowing the whole story before the start of the film, 83 makes us go through various states of minds and emotions as if we don't know the story. Hence, one feels sad for the team when its losing and erupt with joy when they defeat their opponents.
This is nothing but the triumph of Khan's direction and the writers – Khan himself along with Vasan Bala, Sanjay Puran Singh Chauhan and Sumit Arora.
There is a danger in a film featuring a series of matches to become repetitive. This is also taken care of smartly in 83. Each match brings about different situations. Plus, they have also used Pritam's music smartly in between to ensure that you are glued to your seats.
83 is also high in humour. In fact, the film is full of funny moments. The team members of 83 have narrated several such incidents over the years. It's good to see them recreated here, especially the one where Kapil gets shocked to see a woman in Balwinder Singh Sandhu's room.
Quality of cricket
I have seen the highlights of India's 1983 World Cup semi-final and final numerous times. While watching the quality of cricket in 83, I didn't feel I was watching a movie. The recreation of the matches is done that well, including the fall of some wickets that are too hard to recreate. For example, Balwinder Singh Sandhu's dismissal of Gordon Greenidge in the final and Jeff Dujon hitting the ground in dismay after being dismissed in the same match.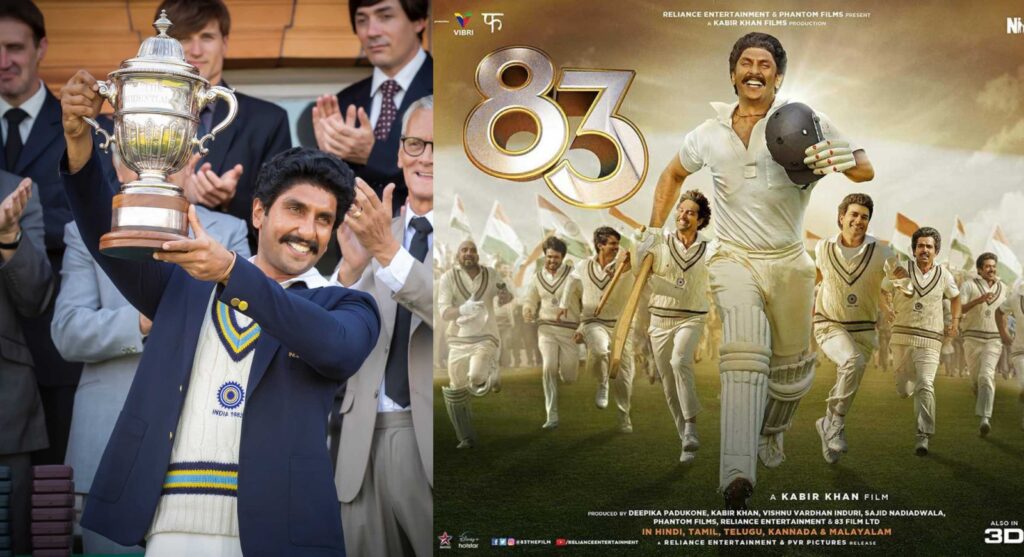 The camera angles, colour grading and the font of the scores also match exactly to the real matches. The recreated shots in the film are intercut by visuals of the real matches and it matches [pun intended]. Such is the confidence of the makers. Cinematographer Aseem Mishra, Khan's long-time associate, also deserves major credit for achieving this.
Creative liberties
At the end of the day, 83 is a feature film. So it's obvious that the makers have taken creative liberties. But it's done here at a lower level as compared to other sports films from Hindi cinema.
Patriotism
83 is one of the rare Hindi films of today's era, as far as mainstream Hindi cinema is concerned, that naturally brings about a feeling of patriotism. It never goes over-the-top and remains subtle despite it being based on cricket. The interval point deserves special mention.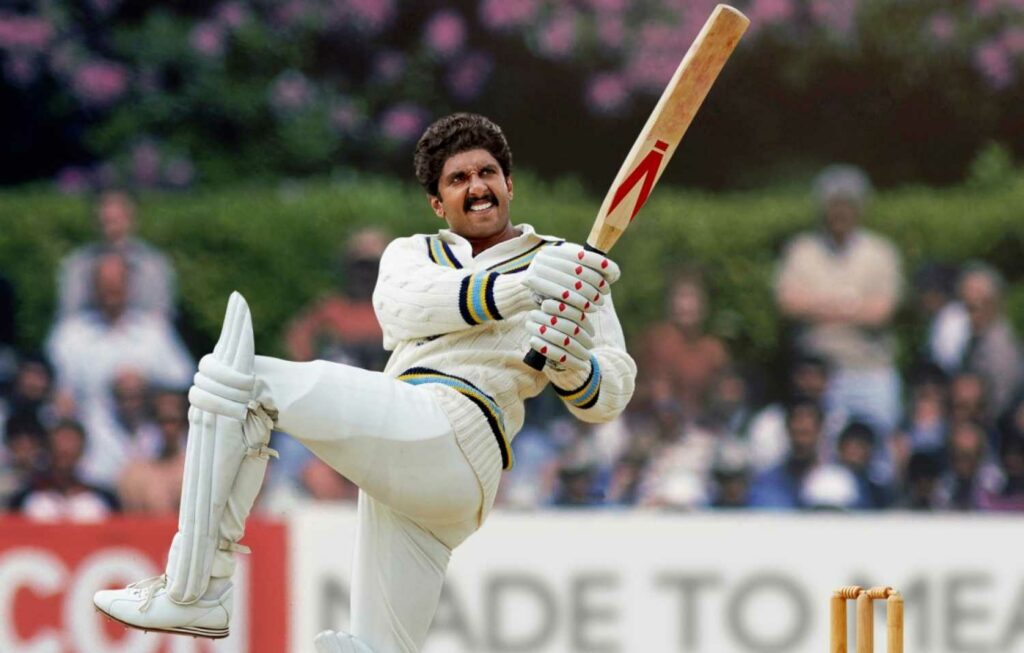 The unrecorded match against Zimbabwe
A major attraction of 83 is the recreation of India's second match against Zimbabwe played at the Turnbridge Wells because it was never telecast or recorded as the broadcasters BBC went on strike. 83 becomes a memorable recreation of the match and Kapil Dev's unbeaten and record-breaking knock of 175 not out.
Apart from the match, what went around in the dressing room and outside also adds to the excitement.
The all-important final
The final of the 1983 World Cup final wasn't a close nail-biting match that went down to the wire. But the makers have made it look that way and that too without taking any major creative liberties. The film achieves this through smart and intelligent story-telling, especially at the very end [won't say further to avoid spoilers]. The makers are also blessed with few real incidents related to the match that are naturally dramatic.
Performances
Performances play a major role in 83 scoring high marks. Ranveer Singh not only brings Kapil Dev's mannerisms alive but also gets his extremely difficult bowling action and batting style near-perfect. He makes an impact during emotional parts as well. This will go down as one of his best performances. Pankaj Tripathi plays the team manager PR Man Singh but gets as much importance as any main player. He completely justifies his casting and shines on various occasions.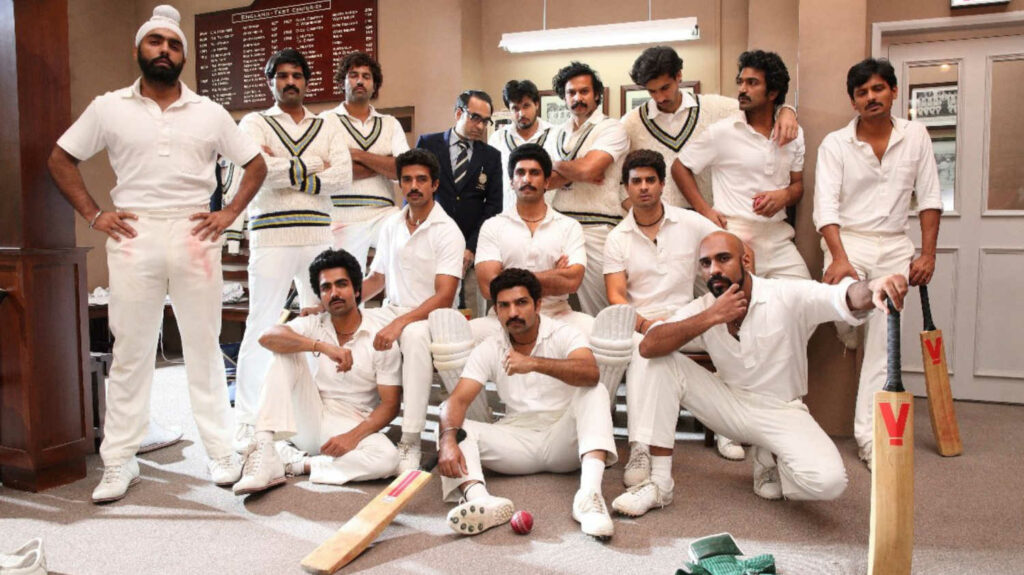 From all the players, Jiiva, who plays Krishnamachari Srikkanth, gets the maximum scope and he comes up with a brilliant act. He performs the best during the monologue. Tahir Raj Bhasin, Saqib Saleem, Jatin Sarna and Ammy Virk get the characters of Sunil Gavaskar, Mohinder Amarnath, Yashpal Sharma and Balwinder Singh Sandhu right.
The film also has believable performances from a list of actors – Hardy Sandhu (Madan Lal), Chirag Patil, (father Sandeep Patil), Dhairya Karwa, (Ravi Shastri), Addinath Kothare, (Dilip Vengsarkar), Sahil Khattar (Syed Kirmani), Dinkar Sharma (Kirti Azad) and Nishant Dahiya (Roger Binny). Deepika Padukone is appealing as Romi Dev.
Much more than a mere cricket film
83 isn't just about India winning its first world cup against various odds. It shows the game's potential to unite Indians even when hatred is spread by the vested interests [I won't say much to avoid spoilers].
Negative points:
The 1983 WC has an interesting story about the 12th man Sunil Valson who couldn't play a single match. He does come close to playing one but that's about it. The movie gives only a fleeting reference to this despite signing R Badree to play Valson. In fact, even his full name isn't taken. Those who don't know Valson's story won't realize the importance of that scene. When your film is already two hours 42-minute-long, adding half a minute more wouldn't have hurt. [Read Sunil Valson's story HERE]
But this is just a minor issue. 83, as such, doesn't have any negative point, although few moments are debatable.
Rating: 4.5 out of 5
Director: Kabir Khan
Producers: Reliance Entertainment and Phantom Films
Writers: Kabir Khan, Vasan Bala, Sanjay Puran Singh Chauhan and Sumit Arora
Cast: Ranveer Singh, Pankaj Tripathi, Jiiva, Tahir Raj Bhasin, Saqib Saleem, Jatin Sarna, Ammy Virk, Hardy Sandhu, Chirag Patil, Dhairya Karwa, Addinath Kothare, Sahil Khattar, Dinkar Sharma, Nishant Dahiya, R Badree, Deepika Padukone
Also read:
Zimbabwe's iconic feat in 1983 World Cup is forgotten
He was selected in 1983 WC, but could play for India only in 1999