The last decade or so has finally seen some realistic portrayal of Kashmir in Hindi cinema. Among those feature films is Danish Renzu's Half Widow (2017). We can now safely add his latest short film The Good News in the list for its hard-hitting yet gentle portrayal of the life in the valley.
The film starts with Haleema (Salonie Patel) happily distributing tehri outside a mosque in Srinagar. Her happiness increases when she sees her dear friend Tara (Gauri Batra). The two indulge in some simple joys in each other's company. Haleema's joy knows no bounds when Tara reveals some 'good news' to her. However, the life in the valley is such that happiness is often short-lived.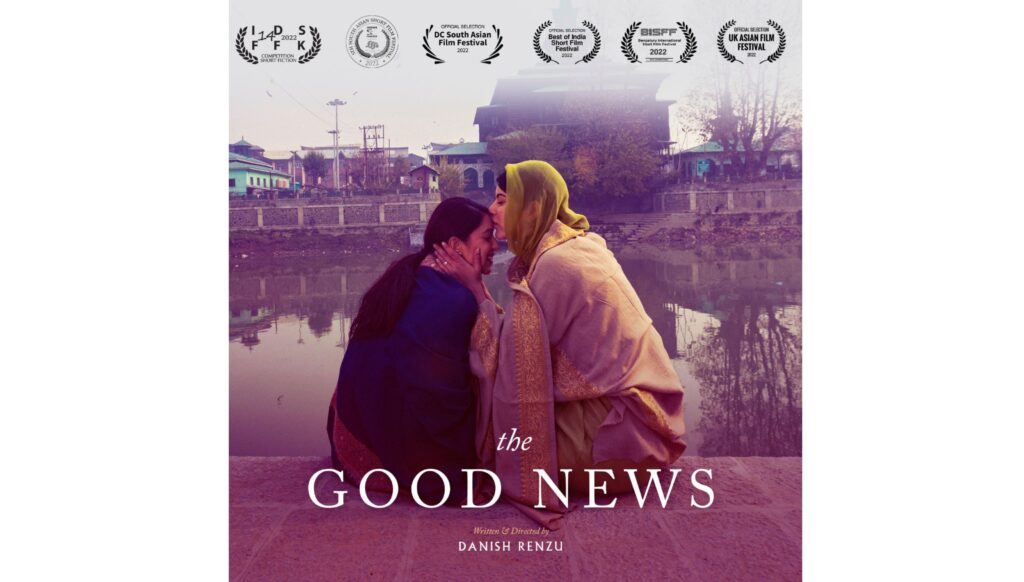 Right from the very first frame, The Good News gets the audience transported to the actual location. The visual appeal of the film is such that it hardly takes a minute to achieve that. Similarly, the deep love between a Muslim and a Kashmiri Pandit is also established effortlessly. You start rooting for their bond instantly. Hence, the major story development (which you might see coming) makes you feel for them even further.
The Good News also scores high in giving a message about the terror-stricken land without saying anything and just through the use of visuals. You might not have anything to do with the political turmoil of the region but that doesn't mean you can fully stay away from it.
Also read: Aye Zindagi Review – An incredible real story narrated convincingly
The natural performance of Salonie Patel and Gauri Batra also plays a major role in the film succeeding in moving you. The two are instantly believable in their respective roles as they indirectly announce their talent.
Overall, Renzu once again achieves the goal just like his earlier feature films Half Widow and The Illegal (2019).
The Good News will stream on Disney+ Hotstar from December 3, 2022
Rating: 4 out of 5
Director: Danish Renzu
Writer: Danish Renzu and Sunayana Kachroo (additional dialogue)
Cast: Salonie Patel and Gauri Batra .