Director Anirban Bose's Aye Zindagi initially appears like just another story about a person struggling against a terminal illness.
The film begins in 2004 when the 26-year-old Vinayak (Satyajeet Dubey) is being diagnosed with severe liver cirrhosis. He works in Lucknow but visits a hospital in Hyderabad to check if he can undergo a liver transplant because he has only six to seven months to live. Over there, he meets Revathy (Revathy), a grief counselor. Her job also includes encouraging people to go for organ transplant.
Although Vinayak stands a chance for getting a liver transplant, the process has some major financial and emotional challenges in store, including his own deteriorating health. His elder brother Kartik (Sawan Tank), a medical student, keeps his studies aside to look after Vinayak. While undergoing treatment, he develops an unusual bond with his doctor and nurse, played by Hemant Kher and Mrinmayee Godbole respectively.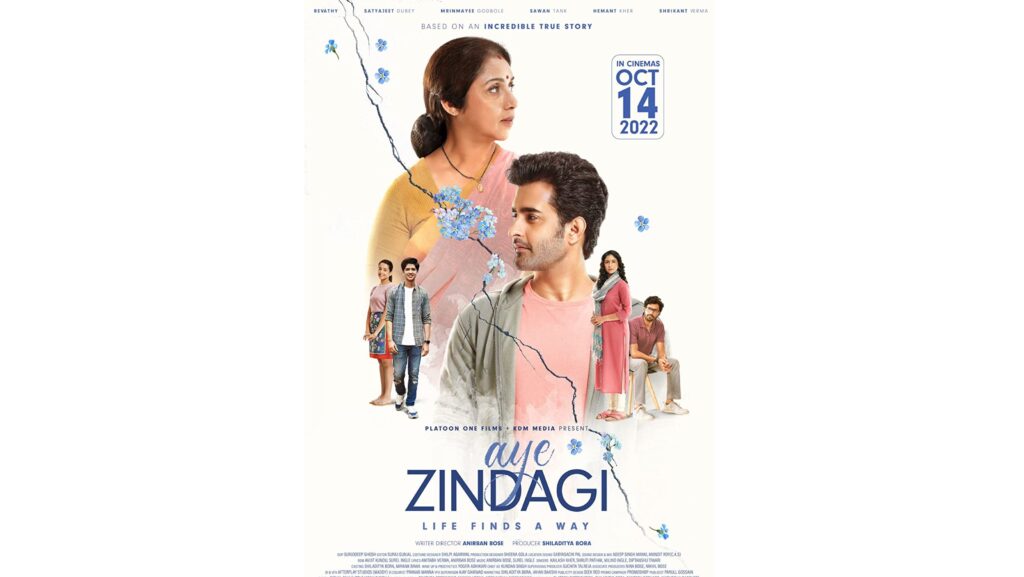 Despite the storyline, Aye Zindagi is much more than what we expected it to be at half point. It's based on an incredible true story that took place in India some years back. This is a rare film where the makers haven't tampered with the real tale and kept it as it is. However, there was no need for this since the real story itself is highly emotional and dramatic, which we get the know in detail once the film ends.
In a film relying on as much reality as possible, it was necessary for it to shine during its various emotional moments and that's exactly what happens here. The narrative is filled with moments triggering different emotions and each one moves you. The best one happens when there is a major twist in the tale. This particular incident keeps haunting you long after the film is over.
It is vital for such films to be high on performances in order for the audience to feel for the characters. Aye Zindagi doesn't disappoint on this front too. Satyajeet Dubey provides a dedicated act where we constantly feel for him as he goes through a whirlpool of emotions. The scene where he breaks down with his brother and the climax deserve special mention.
As one would expect from a seasoned artiste like Revathy, she is thoroughly impressive. Hemant Kher, Mrinmayee Godbole and the rest of the actors too contribute positively.
Also read: When SRK did a Panchayat 33 years ago
Aye Zindagi comes with its share of minuses as well. The film's length, which is 105 minutes, could have been reduced further, especially during the ending moments. The character of Revathy's son should have been given more importance, in order to increase the impact of the basic storyline.
But the positives easily override the negatives making Aye Zindagi a surprise package of the year where Hindi cinema has been criticized a lot for its content.
Rating: 3.5 out of 5
Director: Anirban Bose
Producer: Shiladitya Bora
Writers: Anirban Bose
Cast: Satyajeet Dubey, Revathy, Hemant Kher, Mrinmayee Godbole