Anubhav Sinha's Bheed, which mainly stars Rajkummar Rao, Bhumi Pednekar, Pankaj Kapur and Ashutosh Rana, looks back at the period when the COVID-19 pandemic commenced in India and how the lockdown imposed to curb the same turned out to be a nightmare for the migrant workers.
Bheed recreates the horror faced by the people belonging to the lower strata of the society, while a large number of population was complaining despite being safely inside their homes.
But along with this core issue, the film also features another pandemic that has erupted in India in recent years – the pandemic of communalism.
A religious congregation called Tablighi Jamaat took place in early March 2020 and this turned out to be a super-spreader event as it gave rise to 4000 confirmed cases. The event was attended by 9000 people belonging to the Islamic religion. There is no doubt that this event increased the number of COVID-19 cases in India.
But unfortunately, a section of the media media and the general population latched onto this opportunity to paint the entire Muslim community responsible for spreading Coronavirus in India, just because 9000 of them attended an event. This has become a fad in recent years.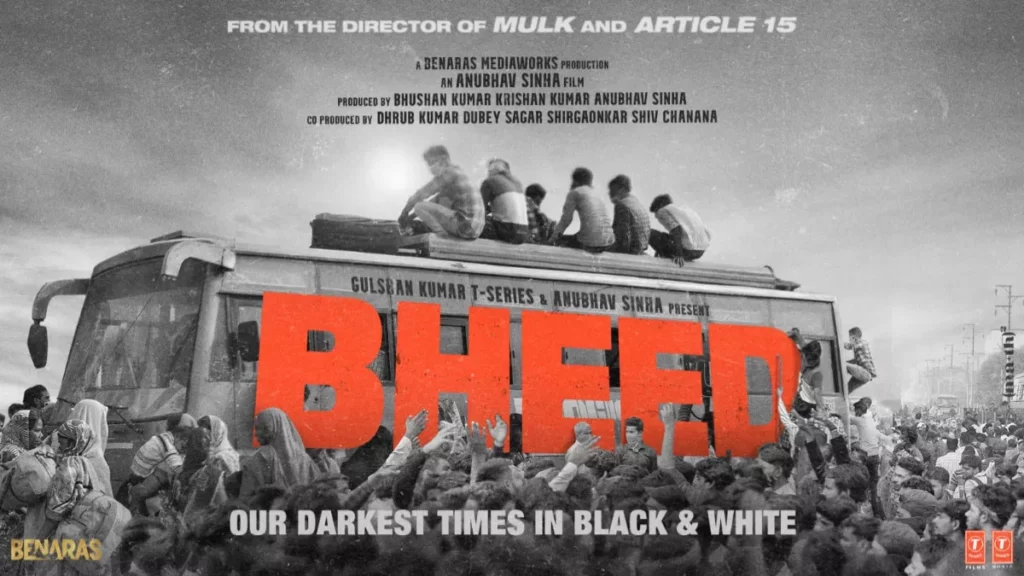 Some of my relatives also jumped at the opportunity to spread memes and posts blaming all Muslims for being super-spreaders. This didn't come as a surprise though. However, I was taken aback when a couple of close friends and a lady who happens to be the wife of a highly respected actor also openly blamed Muslims for the fast spread of COVID-19 in India. Needless to say, this was enough for my respect to diminish for them.
Interestingly, the tables turned in around May 2021. When the country was reeling under the second COVID-19 wave with thousands of new cases being reported daily, a huge number of pilgrims actively took part in the Kumbh Mela for several days without giving a damn to COVID-19 norms. The videos showed scary visuals of thousands of people stuck together without masks and a care in the world.
This is not all. The election rallies for the Bengal election saw some of the country's famous leaders take rallies with thousands of people without masks or even a hint of distancing. On top of that, one leader even expressed his happiness at seeing such a huge crowd.. at a time when COVID-19 cases were reaching the rooftop.
When 9000 people gathered for a religious event, their entire community was blamed for the spread of Coronavirus. But nobody, including my near ones, said a word when people from another community gathered in even bigger numbers for the Kumbh Mela and election rallies at a time when the cases were many times more than when the Tablighi Jamaat members did.
COVID-19 is now under control after the invention of vaccines by a number of selfless souls. However, there is no vaccine in the world to curb the pandemic much dangerous than Coronavirus.
But I am glad to see a film like Bheed attempting to portray this harsh reality. The film achieves this the most in the scene were one character refuses to have food provided by a group of Muslims.