Roughly few months ago, some Indian news channels had promised to give justice to the deceased Sushant Singh Rajput (SSR). As per the official version, the actor died of suicide on 14 June at his residence in Mumbai.
But these channels, like plenty of What's App forwards, started spreading the theory that he was murdered and if there's anyone who can give justice to Rajput, it is them. Hence, there was non-stop coverage on his death with channels ready to interview just about anyone who can speak on SSR – from Karni Sena members to anybody claiming to be the late actor's friend.
One channel claimed to have all the proofs to support their claim of murder even as the Central Bureau of Investigation (CBI), who was handed over the case, still hasn't come up with any such murder theory.
This resulted in crores of viewers getting carried away by the hyper coverage. They kept sharing posts related to SSR almost every minute while appealing to the authorities to punish SSR's supposed murderers in the strictest way.
All this while, the fake news circulation on What's App and social media reached another low. Among the many fake messages, the one that takes the cake was that SSR's 'murder' was seen live by some Hindi film stars in their homes. I recently met one highly educated person who considers this 'news' about SSR to be absolutely true. And there are many more like him.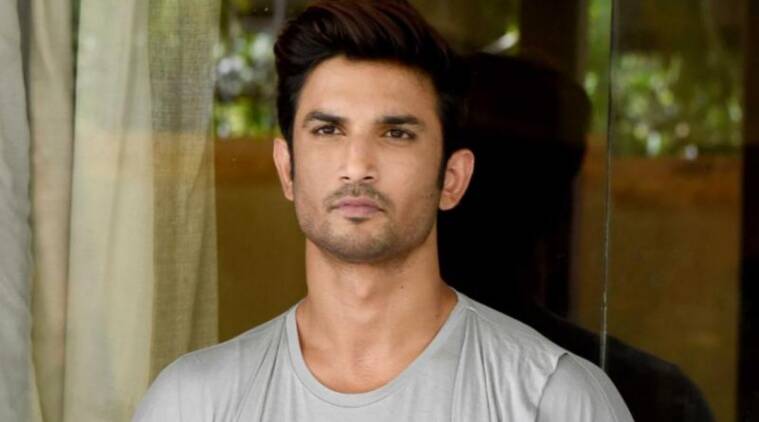 The sub-plot of the murder theory was the drugs angle in which SSR's girlfriend Rhea Chakraborty, her brother Showik Chakraborty and few others were arrested. These arrests were celebrated as if India got another freedom.
However, over the last few weeks, the campaign for SSR's death has just died down. The timing for this is most interesting. It strangely coincided with the Bihar elections, which were recently over. As the people of the state finished casting their vote, SSR's case faded away from the TV screens.
It was also during the campaign for the Bihar elections that BJP came out with a pamphlet with SSR's face on it. [See below and read more about it HERE]. A clear indication that his death was just a political tool for them.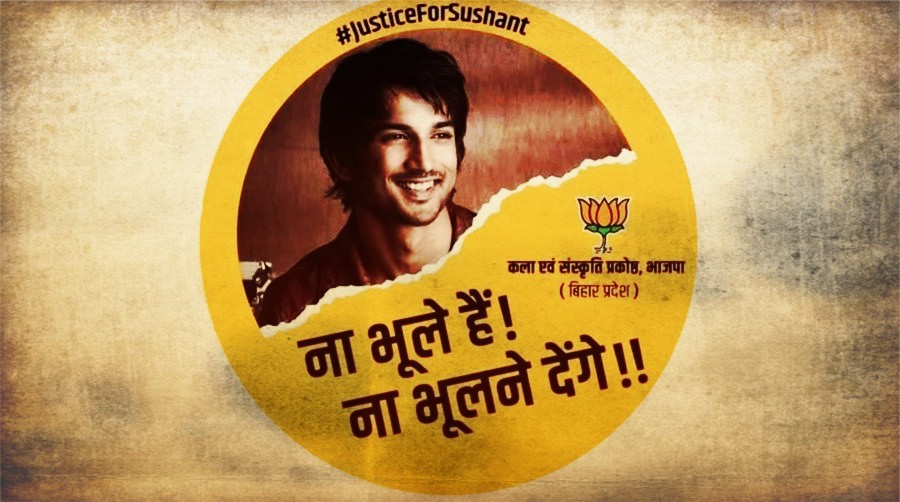 In this entire circus, it was the common public that was taken for a ride. Crores of people invested their time, energy and data while getting agitated online, considering themselves to be some sort of warriors. Only for it to boil down to nothing.
You indirectly helped these TV channels earn money, ratings and market their brand value. Today, the same channels have dropped the #JusticeForSSR issue like a hot potato. Just before publishing the report, a cursory check to these news channels showed that SSR's death found no place on any of them.
Some news channels and political parties aren't the only ones to gain from it. A YouTuber reportedly earned Rs 15 lakh from making fake videos related to SSR's death. And his isn't the only YouTube channel to gain from it. Again, it was the common public who made him earn a bomb.
Also, we didn't realize when #JusticeForSSR slowly transformed into justice for a 'news' anchor, who was recently arrested. As soon as he was released on bail, his jubilant celebrations made it look like the last scene of a movie while the end credits are rolling – a contemporary way to say 'The End!'
Also read: 'Anti-nepotism' brigade has created a TOXIC atmosphere online
SSR's death definitely won't be the last issue out of which a tamasha was created. There will be many more in the future.
The question to be asked is whether we will take this as a lesson learnt or get carried away again in the future. Going by how heavily people got influenced this time, I personally don't have much hopes.
Sorry babu…
Additional reading: