I live in a part of Mumbai (Dadar) which is nothing but concrete jungle. Hence, the mere sight of a mountain or any sort of nature makes me happy. So much so, that even a visit to the nearby hill station, Lonavala gets me excited. Therefore, one can only imagine my feeling when I landed in the picturesque Himalayan region of Dalhousie.
'Delightful' is the word. Well, you can add 'healer' too. The place delights and heals you, both at the same time. Delights with its amazing view of mountains and valleys. This coupled with the weather heals you externally and internally; the latter is more important for people from urban areas caught in a fast city life.
Have a look at the pictures: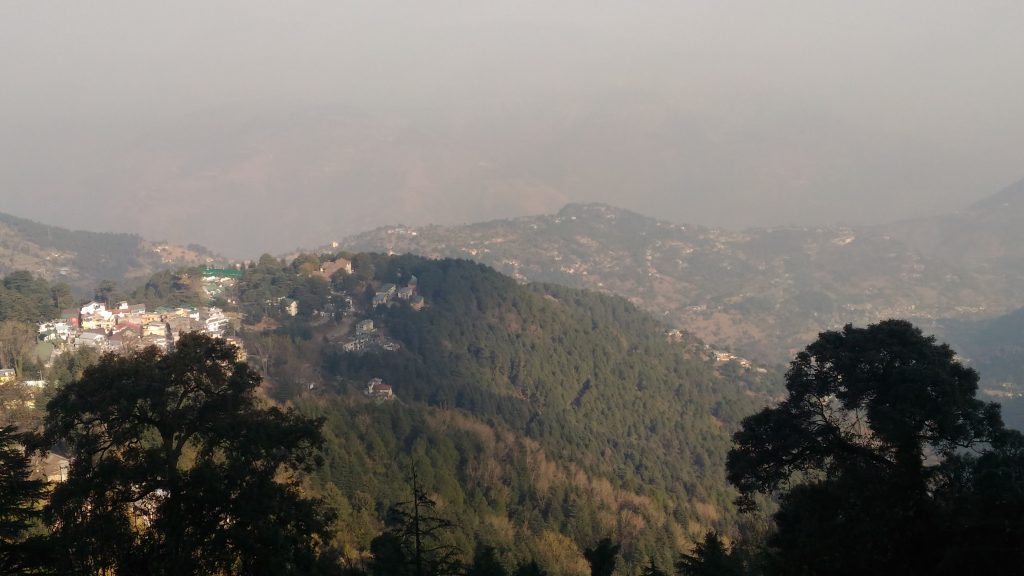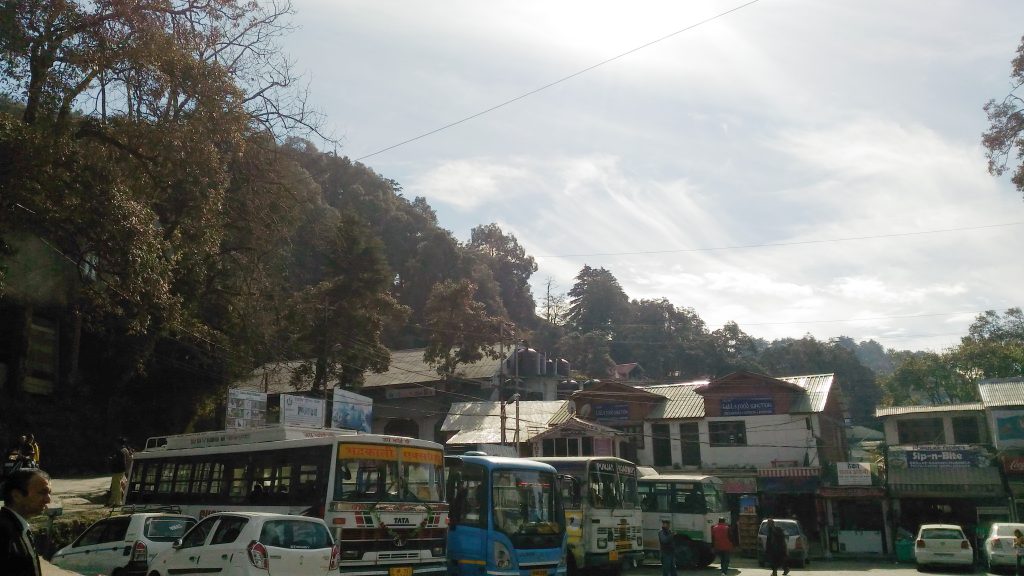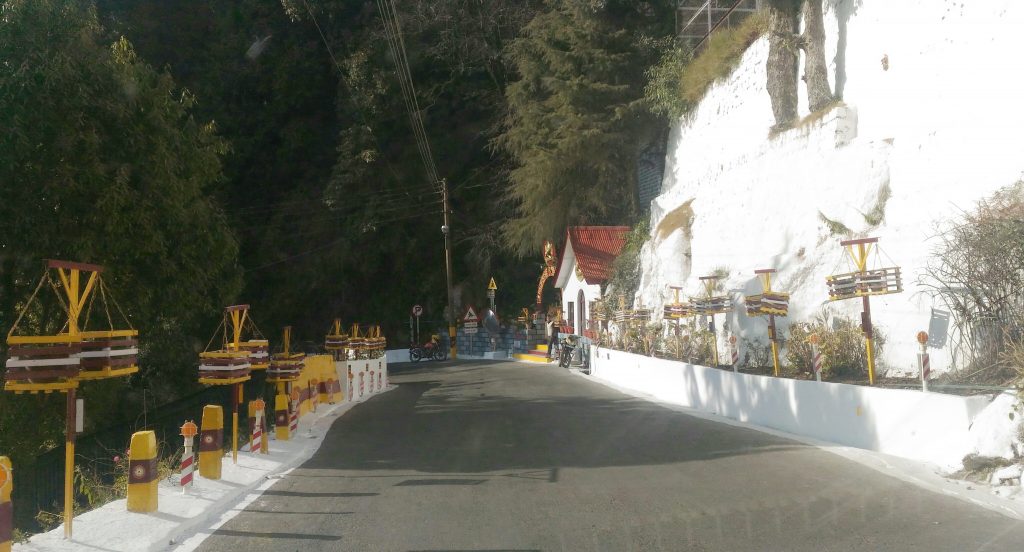 People running the Dalhousie Public School have installed plants on both sides of the roads and that too with such beautiful, colourful stands. The bigger achievement is that there are no miscreants to damage it. This is one thing that comes to the mind of someone from Mumbai, where even a dust bin isn't safe!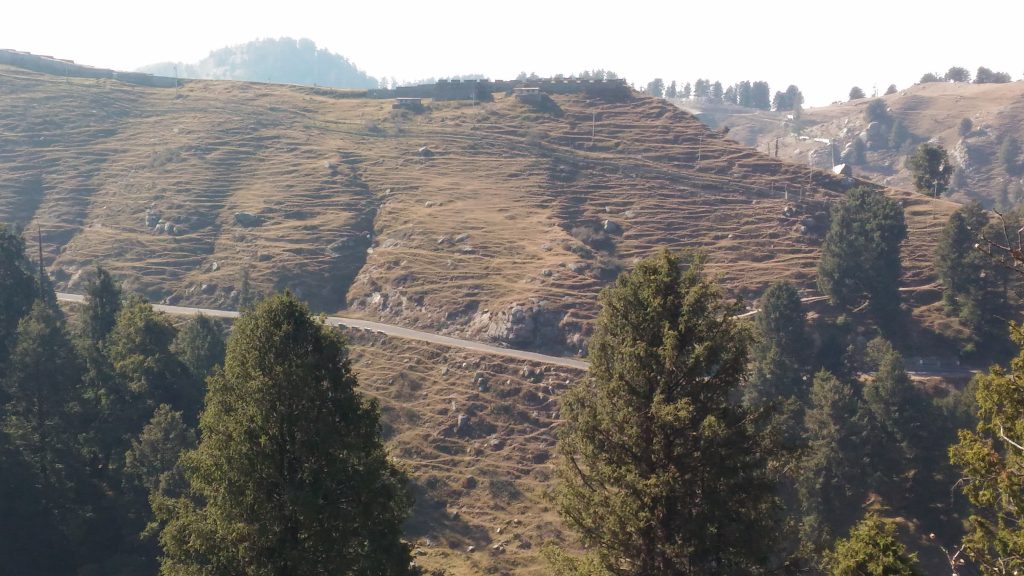 Dainkund is a place with beautiful mountains, situation around 13 kilometers from Dalhousie. It has an army cantonment and a Kali Mata Temple, for which one requires to climb 1 kilometers up on a hill.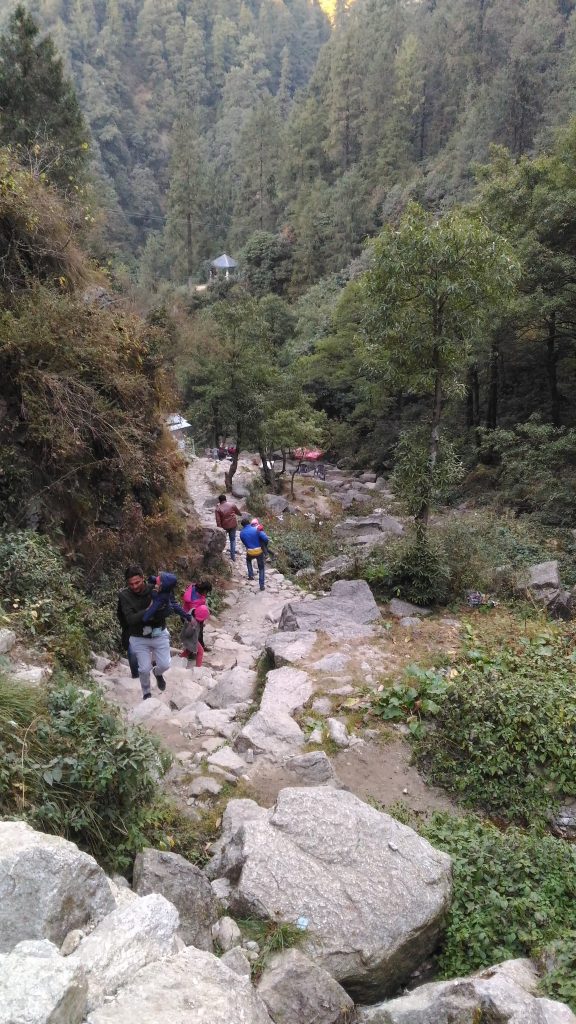 This steep road leads to Punchpula waterfall, which is close to Dalhousie. The route up the hill is dangerous. Precautionary measures are advised. After climbing up, I felt as if I achieved something. However, the real challenge was going down these huge steps. By the way, the waterfall was just a little stream.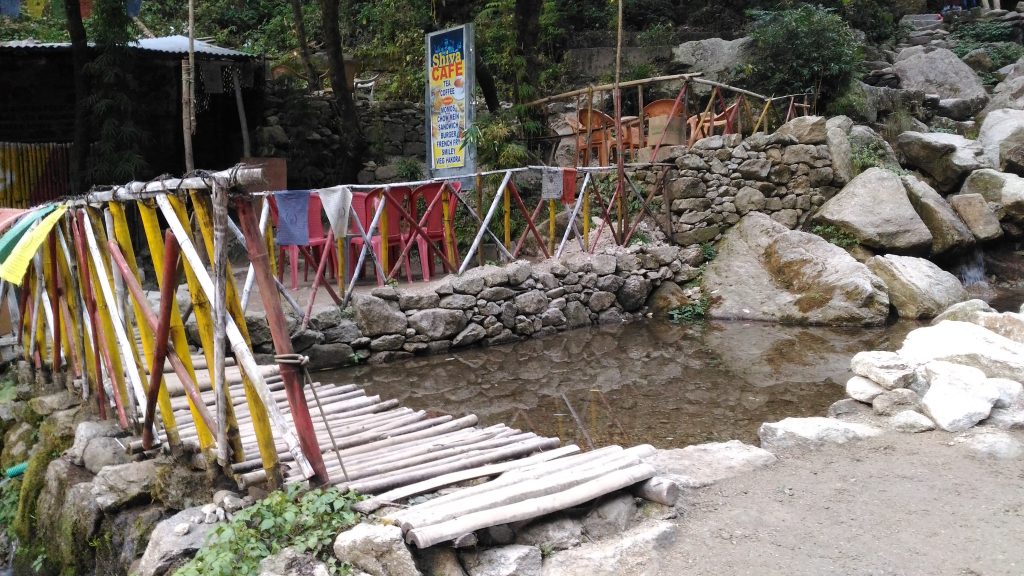 Khajjiar is around an hour's drive away from Dalhousie. The place is known as Mini Switzerland. Going by the scenic beauty of it, the title looks justified. However, a couple of friends who visited the place few months ago witnessed much more greenery than what it was when we visited.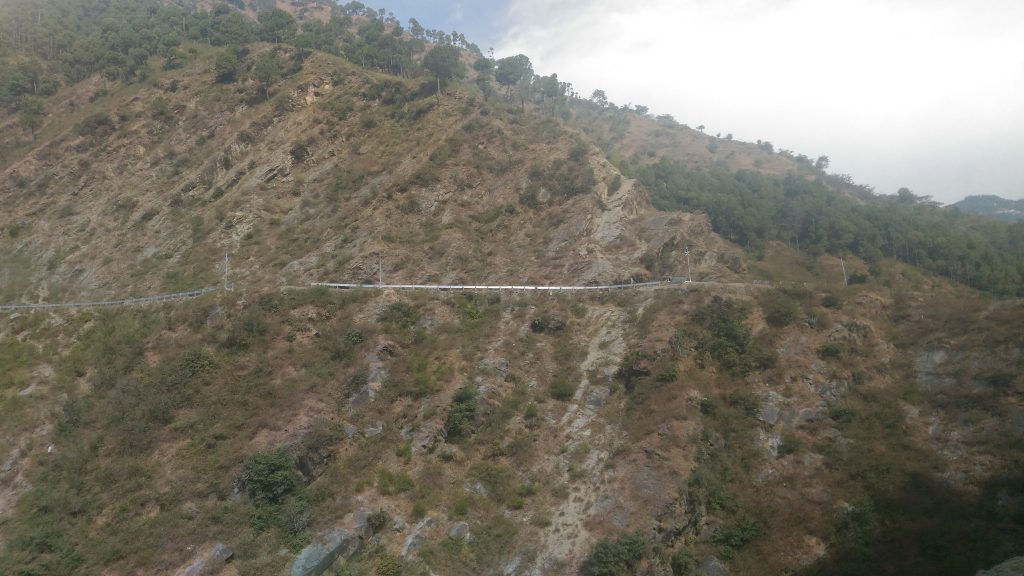 Caught this sight while we were on our way from Amritsar to Dalhousie.
Our vehicle stopped to fill petrol at this place just outside Dalhousie while we were on our way to Macleodganj. The sight instantly brought to my mind the first verse from 'Yun Hi Chala Chal' song from Swades – Dekhun jidhar bhi in rahon mein, Rang pighalte hai nigahon mein, Thandi hawa hai thandi chhaavn hai, Door woh jaane kiska gaon hai…
– By: Keyur Seta