The ongoing Coronavirus pandemic has hit had every business in the entire world, right from large scale to small scale. But the one casualty that is not much talked about is the education sector which is also going through similar crisis. I got in touch regarding this with Atreya Roy, a 24-year-old COO (Chief Operating Officer) of Learn4Exam institute in Delhi.
Education sector post Coronavirus lockdown:
He believes that the education sector has severely been affected and online learning is a not a solution as of now. "Students are very much equipped nowadays. They have internet and devices. Government of India advises various institutes to conduct classes online but it's not possible for all courses. Like I can't conduct science practical classes online where I have to test in a laboratory," he said.
Adding further, Atreya Roy said, "Do I have the required instruments where I can teach maths? If I am teaching maths I need to draw a lot of things. This unprepared-ness was something quite exposed during this crisis. Things have been pretty unprecedented. Nobody knew this was coming. From a very normal life we have gone to complete lockdown where you can't see your friends for a month and a half."
Book sellers form an important part in the education sector and their market is also come to a halt abruptly. "People who were into reading only books, they can't purchase it right now. They are forced to take courses online but a lot of people are not ready to take that. Along with students it also makes the educator's life difficult. According to me, things are going to be very, very difficult," he said.
Affects on studies during Covid-19 lockdown:
Atreya Roy also believes that it is important that students use this lockdown phase in doing something productive. "There are two kinds of people. One, which are extending their time to Netflix. There would be another scale of people that would be upsclaing themselves. They will research more. They will network more. One category of people would come very hard at other category of people. People need to understand that if they don't plan for the next few months, their life will be difficult," he said.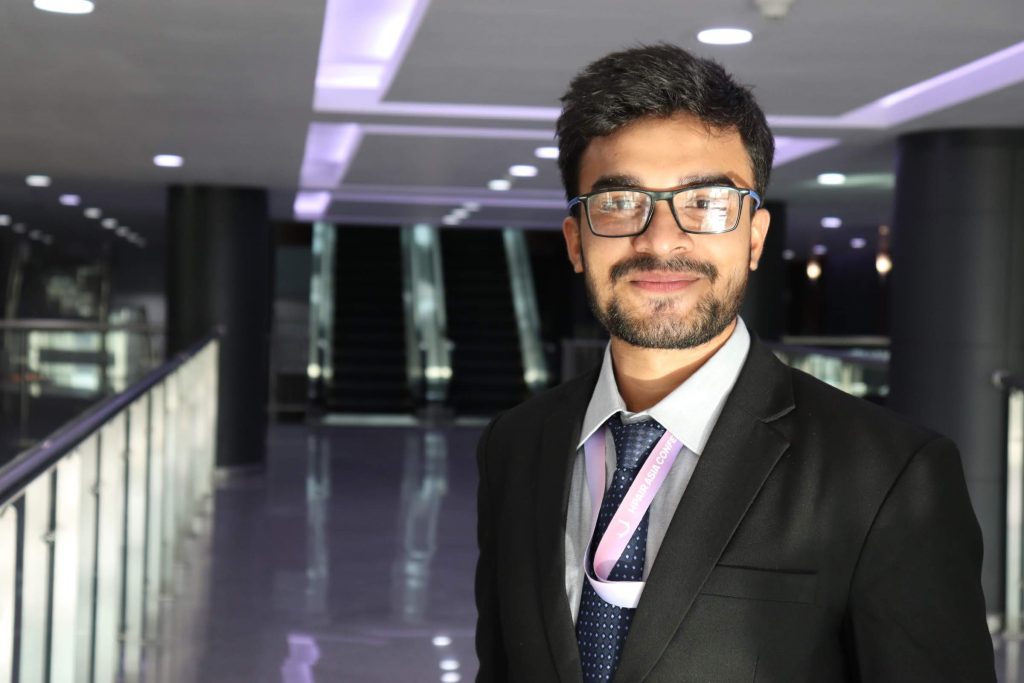 I have come across various students who haven't been able to concentrate on their studies in the lockdown despite having all the time in the world. They say that the gloomy and uncertain atmosphere around is not helping them concentrate and making them feel fatigued.
Atreya Roy has a piece of advice for them. "I would just say to take this as a challenge. We all gave our 10th and 12th board exams. During this period the last few months have been very tough for us and we didn't go out that much. Everyone was busy with preparations. A proper planning and methodology will help you come out with flying colours once the period is over," he said.
Lay-offs and paycuts due to lockdown:
A major serious crisis that has emerged at the lockdown is that a lot of people have lost their jobs while many others are facing paycuts. Speaking about it, Roy said, "I read somewhere that the way the companies treat their employees right now will help them maintain their brand image for the next 10 years."
But he also believes that one should consider things from the point of view of business. "The companies in the manufacturing sector are almost stagnant right now because they don't have sales people going out and selling things. Then it becomes very difficult. Like I don't have funds incoming, I can't let funds go outside. In countries like US, almost 15 percent of the workforce has been laid off. India is very lucky in that perspective," he said.
Further rise in demand for government jobs:
Interestingly, Atreya Roy points out that there will be a much bigger demand of government jobs. "There will be constant pressure from your peers and family to look for jobs which are permanent. And in India permanent job means government jobs. So, their entrance exams are going to be difficult," he said.
Personal journey:
Roy achieved the feat of being appointed as the COO of Learn4Exam by the director of the company Gurpreet Singh last year when he was just 23 years old. After doing his Engineering in Information and Technology, he became a subject matter expert with e-GMAT and has also taught a wide range of students.
Speaking about Learn4Exam, Roy said, "We provide courses that help you crack the different MBA entrance exams that are been conducted in India presently. We provide everything to our students regarding that. Our company was started three years ago. It has a high success rate. We have 100 students out of which we sure 80 of them get placed in the top four colleges of India."
Roy further tells us that he was pretty much into mathematics since he was kid. "I used to take free classes. I used to teach students from class six to tenth. I once got exposed on Facebook to CAT preparations group, which had 50 to 60 thousand members. People used to post questions and a set of people used to solve," he said.
This became the starting point of a journey ahead. "I started solving various doubts that people had in their preparations. This was during my second year of graduation. Then I started teaching in various institutes in Kolkata," said Roy.
Also read:
After just 1 run in first 6 innings, Marvan Atapattu made a historic comeback