Kangana Ranaut was recently conferred with the prestigious Padma Shri award. As per the official website of the Padma Awards, these awards are "one of the highest civilian awards of India."
Those who have been following Ranaut's statements both on and off social media would know the kind of problematic things she has said in the last few years.
Among the hundreds of controversial statements given by her, few that stand out are the ones where she called the protesting farmers as "terrorists", comparing Mumbai with PoK (Pakistan occupied Kashmir) and, worst of all, calling for violence in Bengal following the state polls. The last statement got her banned from Twitter permanently for promoting hatred and violence.
Now, I really wonder how a person with a history of making such inflammatory and violent statements can even be considered for one of the highest civilian awards. What message are we sending to the youngsters of the country? That it is not only normal but also worth being rewarded to make such statements?
Few of the famous personalities from India to have been given the Padma Shri awards include the likes of Satyajit Ray, Milkha Singh, Bismilah Khan, Ashok Kumar, Mother Teresa, Ebrahim Alkazi, Bachendri Pal, AR Rahman, etc.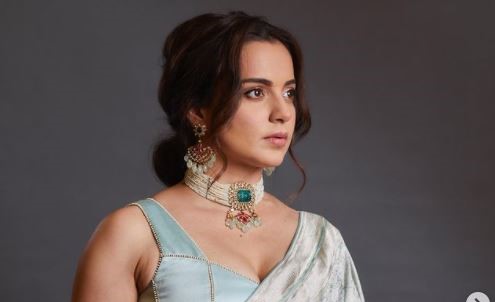 How are we making these people look by placing a person regularly spewing hate on par with them?
When Kangana's name was announced as the winner of the Padma Shri, my first feeling was that she would come up with more arrogant statements. She proved me right in ways that I hadn't even imagined and that too so soon.
Right after winning the award, the actress appeared on a news channel and had the audacity to say, "India achieved actual freedom in 2014. What we got in 1947 was bheekh." We have heard celebrities buttering their political masters but this is a new as well as dangerous benchmark to do so.
You don't need to be even half intelligent to realize that Kangana has downrightly insulted all those freedom fighters and revolutionaries who sacrificed their lives for the freedom of the country from the British. It is unimaginable to even think of going to the gallows happily for the country. How someone in their right mind even think of discarding such a sacrifice?
In other words, what Kangana has said is nothing but anti-nationalistic.
The supporters of the ruling party have always hailed Ranaut for her strong stand and insults towards those who don't support the party and its ideologies. They are always quick to label anyone as an anti-national just for criticizing or even questioning the current government.
The party's mammoth IT cell comes up with huge number of viral posts against anyone who becomes an 'anti-national' in their eyes. But they have started no campaign against her. There are also plenty of common supporters of the party who spend a lot time slamming those who they consider 'anti-national'. But there is not a word from them regarding this comment.
I know a lot of people personally who are from the same ideology and who slam anyone who questions their favorite party or takes any stand against them. The classic case is that of Deepika Padukone when she joined the JNU protests in 2020. She was not only labeled an anti-national but was also personally slammed like anything.
The same people (some of them who would be reading this) have now maintained a stoic silence when someone has downrightly insulted India's freedom fighters and their great sacrifice.
Their silence is like an indirect support to the comments made by her.
These people were never patriots. They are only strong supporters of their favorite party and its ideologies. It was never nation first. It was always party first. Funnily, they are the self-proclaimed certificate providers of patriotism.
This is not the first time that their fake patriotism has been exposed. It happened the most in 2019 when they were fine with their 'leader' Pragya Thakur hailing martyr Hemant Karkare's death at the hands of terrorist Ajmal Kasab and his group.
Their silence in response to Kangana's comments is just another reminder of their fake patriotism.
Also read:
Actor Asif Basra's suicide in 2020 never triggered an uproar