Vivek Ranjan Agnihotri's The Vaccine War starts off just before the COVID-19 pandemic hits the world, starting in China. The movie is largely about a group of scientists at the ICMR (Indian Council of Medical Research), led by Dr. Balram Bhargava (Nana Patekar) and aided by a group of scientists and doctors (Pallavi Joshi, Sapthami Gowda, Nivedita Bhattacharya and Girika Oak) and others, who aim to invent India's own COVID-19 vaccine.
The main aim of the movie is to pay tribute to all the scientists, doctors and medical staff who sacrificed a part of themselves to ensure that India makes its own COVID-19 vaccine. The Vaccine War achieves this motto. The film has various moments where we feel dearly for the scientists or soldiers, as they are called in the film, for their painstaking effort.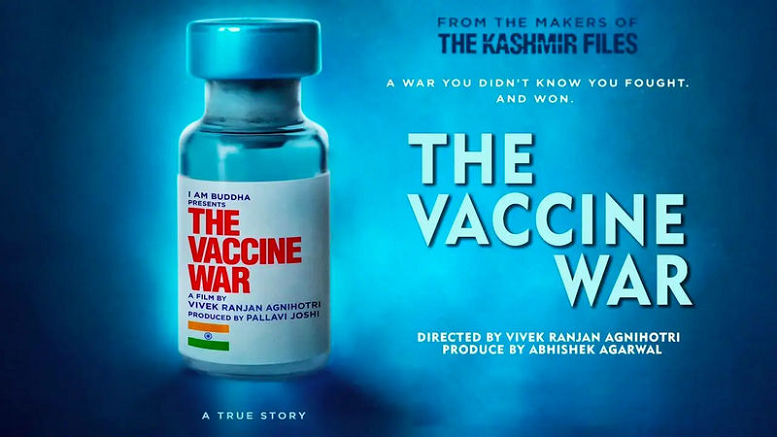 The performances of the actors also play a large role in achieving this. Nana Patekar is brilliant as a genius yet emotionally cold head of ICMR. Despite the serious nature of the character, there are little nuances that trigger's laughter, all because of Patekar's skill. The rest of the aforementioned actors too rise to the occasion.
The team of professionals had enough going in their professional and personal lives for a film to have conflict elements. However, as was the case with Agnihotri's previous two films, he creates more conflict just to showcase his own personal political agenda and please the supporters of the ruling party.
To achieve this, The Vaccine War creates a cardboard villain in the form of a journalist Rohini Singh Dhulia (Raima Sen). She is vehemently anti-India, who just wants the vaccine to fail. But the film doesn't stop at this. She is also shown as someone who is working on behalf of foreign interest against India. Her work involves following a 'toolkit,' a term very famous among the Right Wingers. To say that the film uses a poorly created character to achieve its political aim would be an understatement.
There is another moment in the film where a large group of journalists in a press conference are also shown to be anti-India. Disclosing the culmination of that scene would lead to spoilers but it leads to an unintentionally hilarious moment. By the time the film ends, it gradually becomes a cinematic version of a government press release.
Overall: The Vaccine War's tribute to the medical faculty of India gets overshadowed by its political motive.
Rating: 2.5 out of 5