The Marathi movie Ani… Dr Kashinath Ghanekar has turned out to be a success at the box office. The Subodh Bhave starrer has been attracting the audience right from its release on 8 November. In fact, the shows of the films have increased in the last few days and the producers have claimed that right now it has around 6000 shows in India.
Directed by Abhijeet Shirish Deshpande and also starring Sonali Kulkarni, Sumeet Raghvan and Vaidehi Parshurami, the biopic on the superstar of Marathi theatre Dr Kashinath Ghanekar has been widely accepted by audience and critics alike.
The film was pitted against the biggest Bollywood movie Thugs Of Hindostan, which saw the union of two of the biggest superstars Amitabh Bachchan and Aamir Khan for the first time ever.
The Vijay Krishna Acharya directorial, however, wronged all the box office predictions by turning out to be a flop. It is the most expensive Hindi film till date with a cost as enormous as around Rs300 crore. After 10 days the film has earned only Rs137.25 crore in India.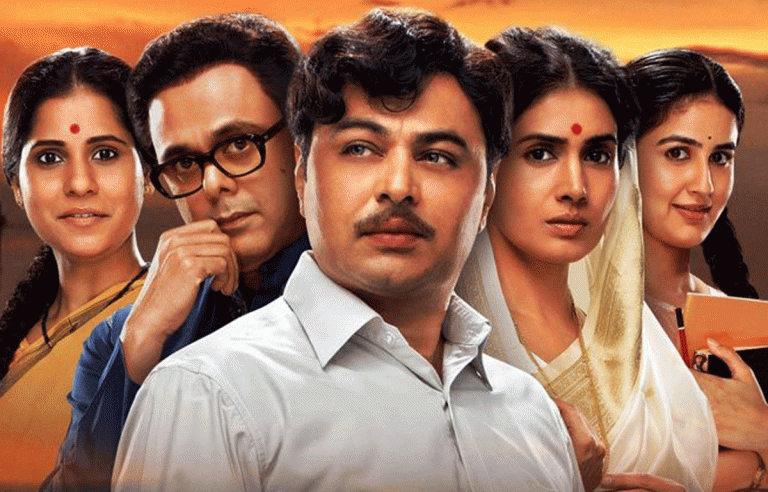 There have been talks on the social media that Ani… Dr Kashinath Ghanekar has worked at the box office only because Thugs Of Hindostan has failed. How true is it?
In my personal opinion, it is not true whatsoever. When a Marathi film gains wide acceptance, it really doesn't matter if any other film it released with worked or failed, no matter how big it is.
This can be proven by a simple recent example. During the 2015 Diwali period, Salman Khan and Rajshri Productions joined hands after a long time for Prem Ratan Dhan Payo. On the same day, two big Marathi films Katyar Kaljat Ghusli and Mumbai Pune Mumbai 2 also released.
Prem Ratan Dhan Payo turned out to be a superhit. But despite that, both Marathi films remained unaffected and managed to attain success at the box office.
If the success of one Hindi film didn't affect two other Marathi films, it is obvious that the success of one Hindi film wouldn't have affected one Marathi film released on the same day.
By: Keyur Seta
Biopics have become a new fad in mainstream Hindi cinema over the years. While some turn out to be impressive, some don't. But the common factor in almost all these films is that the protagonist is glorified and in some cases their dark deeds are whitewashed. This is where director Abhijeet Shirish Deshpande's Ani… Dr Kashinath Ghanekar differs. The film doesn't shy away from showing the negative or dark side of the person in question.
The film is based on the life of the superstar of Marathi theatre Dr Kashinath Ghanekar (Subodh Bhave), who ruled the stage from 1960s to 1980s. Although he was a practicing dentist, there came a time when he got more attracted to acting in plays. He started off by being a prompter for other actors.
Ghanekar finally got his big break in the role of Sambhaji in the play Raigadala Jevha Jaag Yete. After some hiccups, he later found success in the role of Lalya in Ashrunchi Jhali Phule. This increased his popularity and he became a star of the masses.
However, his personal life with his wife Irawati (Nandita Dhuri) took a beating. Ghanekar's arrogance and superiority complex also added to his problems. If this wasn't enough, the emergence of the very talented bloke Dr Shriram Lagoo (Sumeet Raghvan) threatened his position.
The Marathi film Rangkarmi (2013) was based on a man who becomes a theatre star but arrogance takes the better of him and he ultimately succumbs to alcoholism. But it was a fictional film. Another major difference is that Rangkarmi wasn't well-made.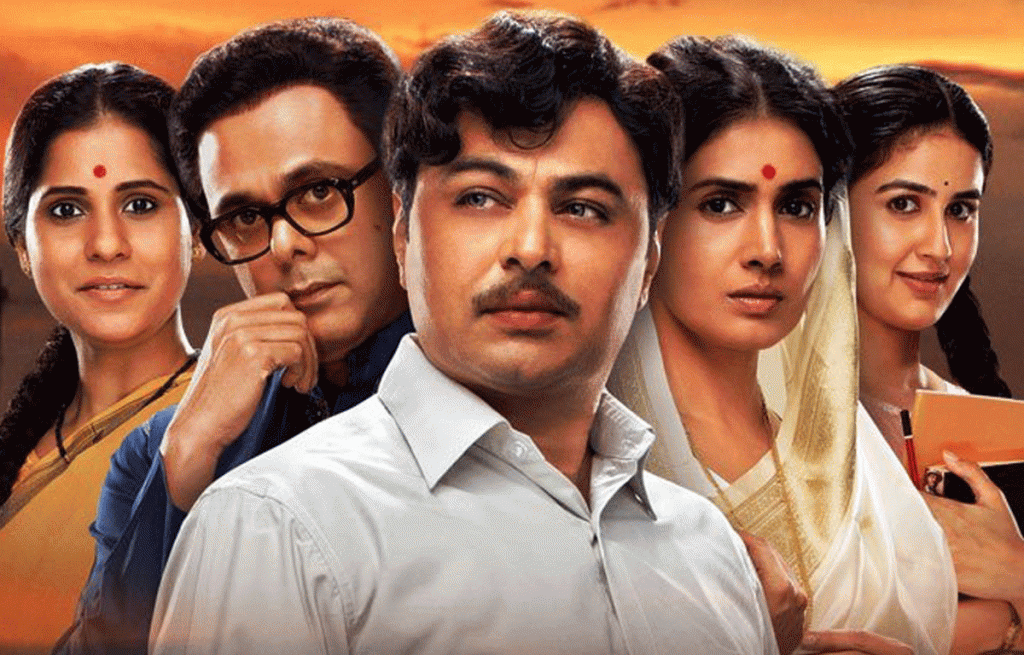 The subject of Ani… Dr Kashinath Ghanekar relies heavily on production design and this area is taken care of. The scenes of old Bombay, especially the entrance of Shivaji Mandir and the road, appear believable.
But the film's real triumph was the convincing narration of Ghanekar's life. This was possible since the writing, direction and acting were in sync. It is impossible for us to know how exactly Ghanekar behaved and how the various events in his life played out. But whatever we were shown appeared realistic and at the same time it went with the massy nature of the film.
The arrival of Ghanekar as Shambhaji and his comeback as Lalya are events that bring in the effect. The craze for the superstar through his famous utterances like 'Kadaaak' and 'Usme Kya Hai?' are sure to gain popularity.
Ghanekar's personal life was such that it was impossible to not focus on it. His conflict with his wife, love for Kanchan and closeness to actor Prabhakar Panshikar are woven naturally in the script.
The no-holds-barred attitude of the film is what makes Ani… Dr Kashinath stand out. Iconic living figures like Dr Shriram Lagoo and Sulochana didi having hard feelings for Ghanekar is something we don't associate our biopics with. But there are chances that the serious rivalry between Ghanekar and Lagoo might not go down well with some.
The one thing that makes the film look incomplete is that Ghanekar's early life is not explored. It is necessary to know as to why and how he developed such admiration for theatre despite being a practicing dentist.
The subject needed Subodh Bhave to give one of his best performances and this is exactly what he has done. The actor has lived the character of Ghanekar while displaying various emotions with ease. Despite showing arrogance, he doesn't let him appear negative ever.
He isn't the only actor with a difficult task. Sumeet Raghvan walks the razor's edge and doesn't either overdo or underdo while playing Lagoo. He is terrific. Anand Ingle, (Vasant Kanetkar), Nandita Dhuri, Sonali Kulkarni (Sulochana didi) and Mohan Joshi (Bhalji Pendharkar) too fall in the same league.
Vaidehi Parshurami, the youngest in the cast, doesn't falter or let the presence of such stalwarts affect her performance. She is surely a lookout for the future.
Overall: Ani… Dr Kashinath Ghanekar is a kind of a biopic you don't get to see often here. The film is expected to earn big at the box office despite it releasing with a biggie like Thugs Of Hindostan.
Rating: 3.5/5
Review by: Keyur Seta
Director: Abhijeet Shirish Deshpande
Producers: Viacom 18 Motion Pictures
Writers: Abhijeet Shirish Deshpande and Guru Thakur
Cast: Subodh Bhave, Anand Ingle, Sonali Kulkarni, Sumeet Raghvan, Nandita Dhuri, Vaidehi Parshurami, Mohan Joshi
Genre: Biopic
Runtime: 160 minutes