Team India is on a high right now after they managed to pull off a heroic draw in the third test match against Australia in Sydney earlier this week. The 'no result' is considered as victory by cricket experts and Indian cricket fans around the world.
Under normal circumstances, this should encourage India to go into the fourth test, which starts on 15 January, with mammoth confidence. However, these are not normal circumstances that the team is facing currently.
More than a handful of Indian players are facing serious injuries. These include – Ravindra Jadeja, Hanuma Vihari, Jaspreet Bumrah, KL Rahul, Mohammed Shami and Umesh Yadav. These six players are ruled out of the match and there are other players too who are not fit.
It is not often that you see so many players from a squad ruled out of a match because of injuries. This situation brings back some horrific memories of India's tour to the West Indies in 1976, although under different circumstances.
I had heard Syed Kirmani, who played that match, recall the incident in an old TV quiz show about cricket on the now defunct channel Home TV in the late 1990s.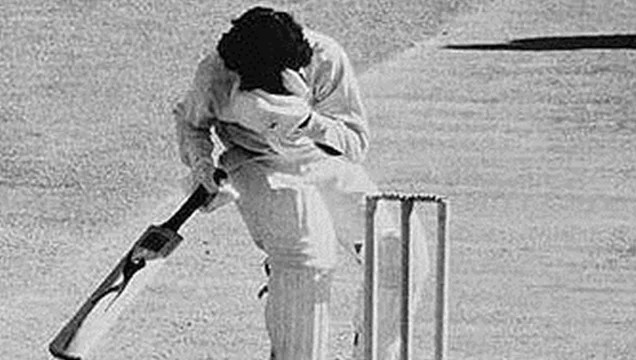 It was the last test of the four match series. With both the teams winning one match each, it looked like there was an exciting contest in store. More so because in the last match, India chased down the record-breaking total of 406 by losing just 4 wickets. But the last match was anything but exciting for the Indian team.
India batted first and declared their innings at 306 for 6. Practically they were 9 down with Brijesh Patel, Anshuman Gaekwad and Gundappa Vishwanath injured. It is said that India's captain Bishen Singh Bedi declared despite having 1 wicket in hand because he didn't want him and another tailender Bhagwat Chandrasekhar to get injured facing the Windies quickies.
In reply, West Indies were all out at 391 with a good lead.
But there was a larger nightmare in store for India. In the second innings, the team had to declare their innings at 97 for 5!
India was forced to declare simply because five of their 11 players were injured and not fit to play! Along with the three players in the first innings, Bedi and Chandrasekhar also got injured in the course of the match and couldn't bat.
As per the Indian players , these many injuries weren't a mere misfortune but were deliberate tactics of the West Indies' bowlers to injure the batsmen with nasty bouncers and, even, beamers. Sunil Gavaskar has gone on record to slam the opposition bowlers and even the crowd for cheering whenever an Indian player got hurt and asking for more!
On top of that, there were no helmets in that era!
Declaration at such a low total meant that India only had a 12-run lead in the second innings. Hence, the WI were left with a target of only 13 runs, which they achieved without losing a wicket.
But that's not all as far as the sorry condition of Indian players is concerned. India's substitute player Surinder Amarnath was rushed to the hospital during the match for an appendix operation.
Out of the 17-men squad, six were not fit to play. This meant that everyone from the squad was required to field during some stage of the game.
Also read:
He played 1 test but has ZERO tests to his credit