By: Keyur Seta
Time and again we keep saying India has developed over the decades. To justify our statement, we give examples of the emergence of malls, multiplexes, technological brilliance (laptops, smart phones, etc), skyscrapers, rail metros, high paying jobs in cities, etc. However, when it comes to equality and humanism, I am sorry to say India is one of the most underdeveloped nations. This is exactly what I thought after watching yesterday's (July 8) episode of Aamir Khan's Satyameva Jayate, which showed how inequality on the basis of caste is still prevalent in India in the most inhuman of levels!
No matter how much we develop in terms of science, technology and urbanization, we can never be called developed in the true sense as long as this cruel differentiation among the same species continues. In order to be called one, we need to develop a mindset similar to Justice Chandrashekhar Dharmadhikari. He is the real hero of India who proudly revealed on the show how he has discarded all identities born out of biological accidents (religion and caste).
(Article continued after picture.)
Following is my fictional interpretation of God's reaction to this mindless man-made division amongst humans: –
One day, God was sitting with an expression of worry and disappointment. Seeing this, his disciple asked him, "Why are you looking so dejected?" God looked up to him and said, "I feel this way every time I look at humans living on earth. Thousands of years ago, I created humans, hoping them to be the most intelligent of all animals. But today when I look down, I am hardly able to find any humans. All I can see is Hindus, Muslims, Brahmins, Shudras, Kshatriyas, Christians, Parsis and what not!
"When I created them, I took special care in creating everyone physically and emotionally alike. Yet, they have created this division amongst them. If I have not created any difference between them, who are they to do so? Are they trying to show they are superior and more intelligent than me? What's worse is, they have killed millions of people from their own species on the basis of the differentiation which they themselves have created! I feel insulted by my own creation!
"Well, like every time, I would now like to concentrate on other animals. They make me feel much better although they are unable to speak and are not as intelligent as humans. At least, they have preserved the identity which I gave them and have not divided themselves mindlessly."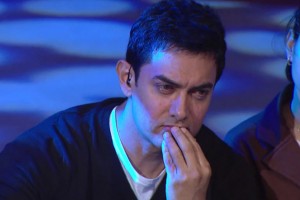 Social worker Bezwada Wilson provided a very interesting and easy method of degenerating caste system – inter-caste marriage. He rightly criticized those parents who strictly wish to get their child or children marry someone from their own caste. According to me, such parents are indirectly giving fuel to the inhuman caste system and encouraging the so-called superior castes to oppress the wrongly titled lower castes.
Many might argue that they are just following traditions and some religious books. But what's the need to follow those traditions and religious books which divide humans and oppress innocents? To hell with such traditions and so-called religious books! After blindly following something so terrible, it's high time the word caste is reduced to ashes!
Watch the eye-opening episode of Satyameva Jayate on caste system and untouchability: –